Already know who you want to track using your Workspace? In this guide, you will learn how to create a list of current leads or existing customers  
Let's dive in. Within your SimilarWeb account, follow these steps.
Step 1:
Navigate to your personalized workspace and choose the option to Build A Lead List
Step 2:
When prompted, choose a name for your list and hit Create. This list will now be available under the leads panel on the left hand menu bar in your workspace. add your own leads by clicking on Add existing leads button.
Step 3:
Type/paste in your prospects/customers websites and click Save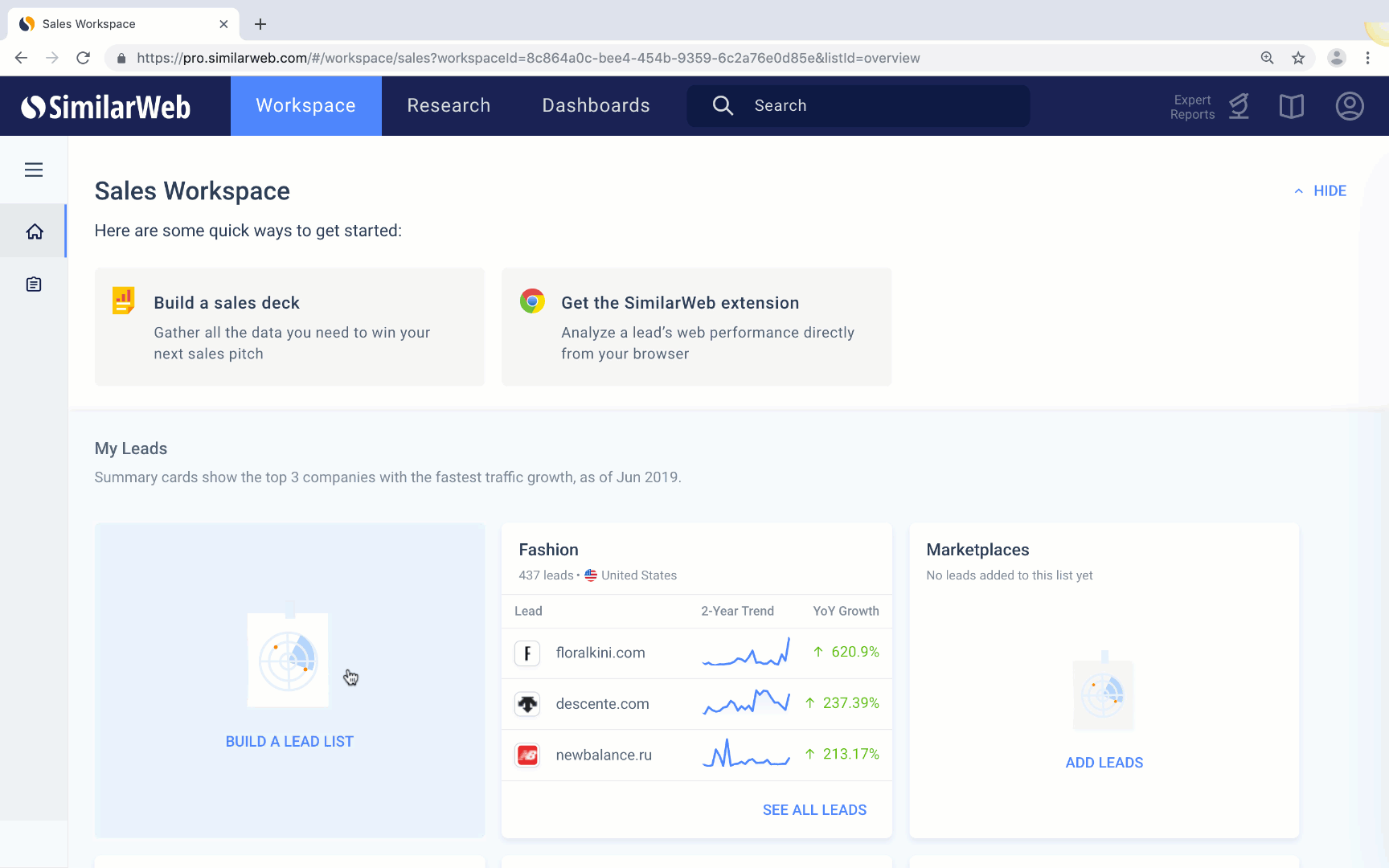 PRO TIP
Ideas to Lists You Can Create
New Business: manage prospects you are currently working on
Existing customers: create lists by industry / size / geography
After creating your initial list of leads, you might want to add more leads as you are continuing to do your research (with and without SimilarWeb), this is how you can do it:
Once your list is created, Click Add Leads
Paste in your prospects/customers websites
Click Save