If you're an SEO or content marketing specialist, you already know that one of the most important channels to drive quality traffic to your website is organic search.
Individuals searching the web with a specific intent are much more likely to become customers when they land on a site that caters to their needs. But how do you target the terms they enter into the search bar? That's where keyword research comes in. The right keywords ensure your website is optimized to attract the right audience by targeting the most common searches in your market.
In this guide, we'll show you the fastest way to identify the best keywords for your business.
We'll cover the following key questions:
What are the keywords driving the most traffic to your competitors?

What are valuable long-tail keywords to target?

How can you generate a large list of target keywords?

How can you monitor your keywords' performance?
The first step in keyword research is to look under the hood of your main competitors to discover the search terms driving the most traffic to their website.
To identify the keywords driving traffic to your competitors:
In the Research module, click on Website Analysis and enter a competitors' site in the search bar. Then, click the compare button, and enter up to 4 other competitors in your market.

In the left-hand menu, navigate to Search Traffic → Keywords.

Let's take a look at this page- at first glance, you can see that the combined Search Visits these websites receive from both organic and paid keywords. If that number is high, especially for organic searches, that's already an indication that you were right to invest efforts in optimizing your keyword strategy. To pinpoint organic keywords, filter the table by Organic and Non-branded keywords.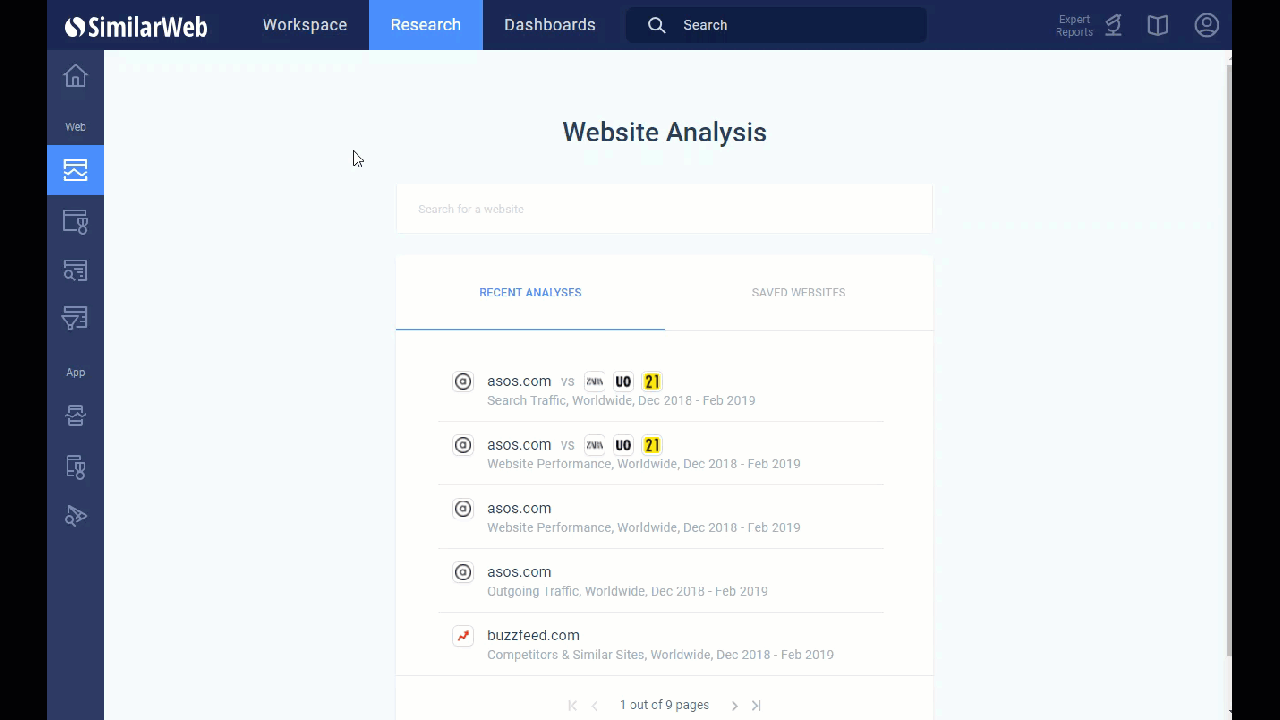 The Keyword page includes an array of other filters that will help you discover the best keywords to target.
Long-tail keywords are specific search terms that bring in traffic that is more likely to convert people to consumers. There's a simple reasoning behind this hypothesis - individuals whose searches are highly focused are probably driven by specific intent.
To find valuable long-tail keywords to target:
In Website Analysis, navigate to the Search Traffic→ Keywords (remain on the same page as the previous step), check the Questions box and click "Apply". Questions tend to be longer than 3 keywords but still see high volumes of traffic.
Navigate to Keyword Phrases- in the Search Traffic section. On this page, you can see different combinations of keywords and the percentage of traffic they're sending to the websites you selected.

On the top bar, you'll see the filter "Any Search Length" which allows you to surface search terms with 3 keywords. This will list out long-tail keywords that drive some portion of website traffic, probably on the lower end, and these are great keyword opportunities.
Now you've got a feel for the keywords driving traffic in your market, let's build a Keyword List with valuable keywords to target!
SimilarWeb's Keyword Generator Tool will find thousands of valuable long-tail keywords based on any seed keyword in a matter of seconds across any language. You'll also see exact search volume, trends and the website winning for each keyword so you can make an informed decision on the keywords you add to your list.
To generate a Keyword List with the Keyword Generator Tool:
Go to your Workspace and in the side menu, select the + next to Keyword Lists

Choose to build your list via the Keyword Generator Tool, then enter a seed keyword from your keyword research efforts in the steps above. 


You will see two columns: phrase-match and related keywords. Both columns list more specific keyword phrases that individuals use when their intent is very clear.



Note; Don't just look at the first page of results! Keep going to find that golden long-tail keyword with reasonably high traffic and low competition.

Select the keywords on each list that you'd like to target and create a Keyword List.

Note: When naming your Keyword List, we suggest giving it a name that is indicative - for example, "Long-tail related keywords for blog" so you can easily monitor your performance in the future!

Easily export this list to start building out your website's content strategy and/or paid search efforts!
Once you've surfaced the best keywords to target for your business, the next step is to make sure your SEO efforts are paying off.
To monitor your keyword performance:
Create an Arena that includes you and your competitors.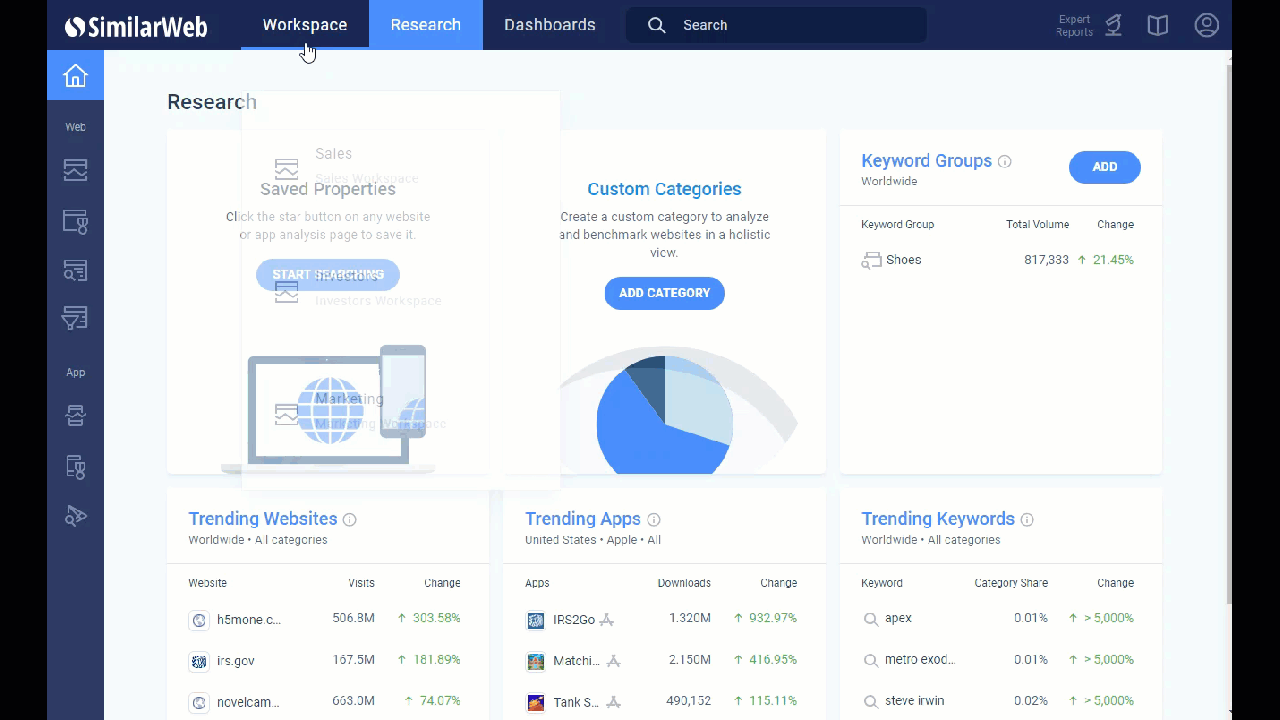 Once you've created this Arena, navigate to your Keyword List and click "Benchmark against your Arena". This will show you the traffic share amongst you and your competitors for this list of keywords. Take note of your share and see if your efforts move the needle!

On the Keyword List, click "Analyze this List". This will take you to the Keyword Analysis page. Scroll down to reveal the overview of all the websites receiving traffic from this list of keywords, their traffic share, month-over-month change in organic traffic and even the URL that is most visited. Here you can monitor your traffic share, month-over-month change and gain further insights on how your competitors are driving organic traffic.