Identify which marketing channels drive the most engaged traffic to a website segment with Segment Analysis Marketing Channels.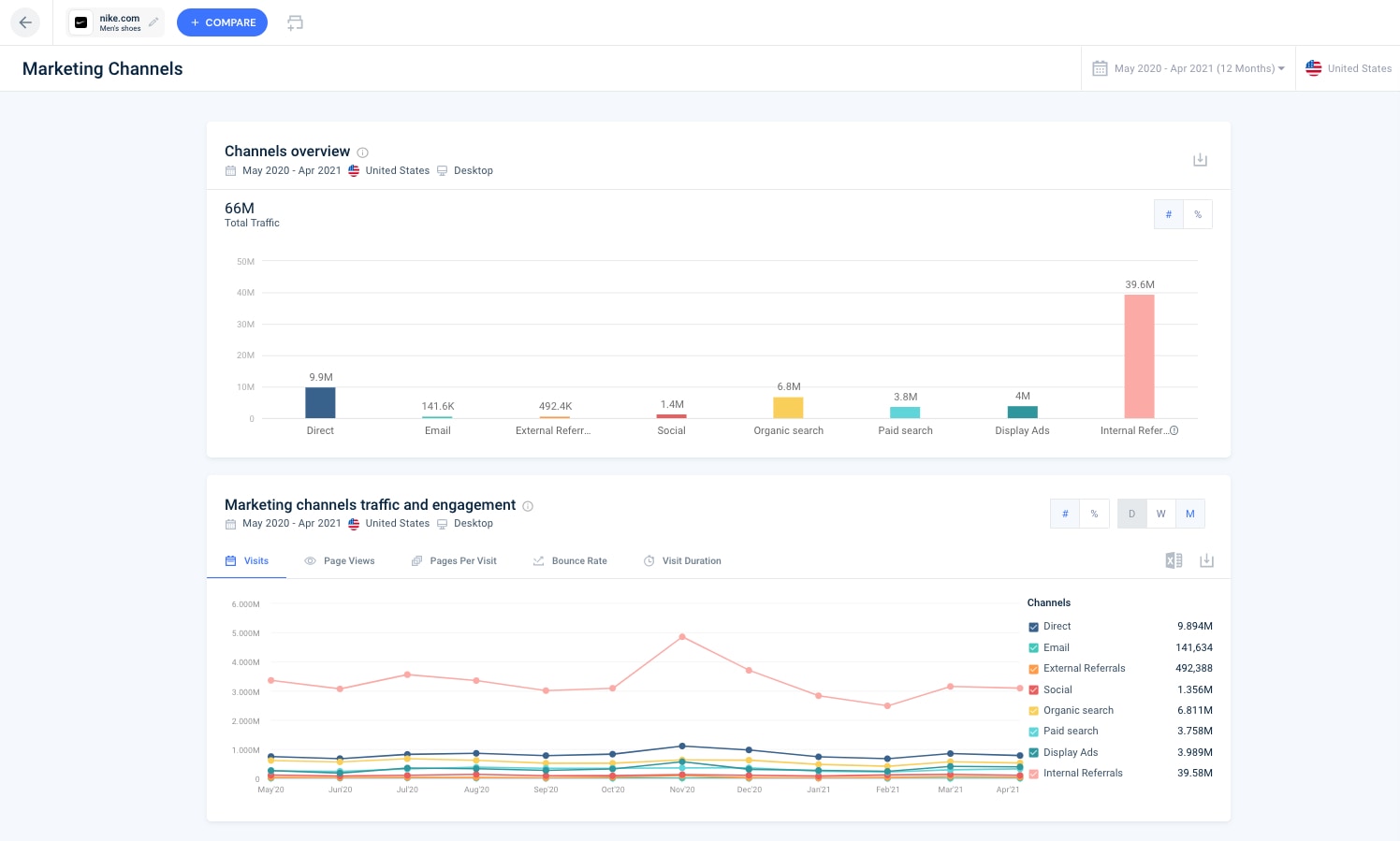 Analysis of website segments allows you to zoom in on a particular line of business, category, topic, or brand. With Segment Marketing Channels, you can further dissect traffic to a segment to understand which traffic channels are driving the most engaged traffic. Utilize the segment analytics on this page to pinpoint where you may have opportunities to grow your own traffic share, evaluate engagement and quality of traffic, and look for trends over time.
To view the marketing channels' performance and traffic and engagement metrics for a website segment, follow these steps:
Go to the Segment Analysis module.

Create a new segment or select an existing segment.

Click Analyze to view traffic data and insights for the segment.

Go to the Marketing Channels page. You'll find two modules - Channels overview and Marketing channels traffic and engagement. Learn more about the key metrics and insights included in these modules below.
To learn more about creating segments and conducting Segment Analysis, visit Segment Analysis.
In the Channels overview module, view the marketing channel breakdown for each segment to analyze which traffic sources drive the most engagement.
Note: You can compare each marketing channel against visits, page views, and visit duration in Segment comparison mode.
Try it now! Segment Analysis > Create a new segment or analyze an existing segment and go to Marketing Channels.