Similarweb Audience Interests allows you to see the list of websites being visited by the same users as the analyzed site.
The browsing interests and behavior patterns behind your audiences can help you understand user intent, reveal insights about your purchasing funnel, and discover new audiences or targeting strategies.
Understand your users' consideration stage: which other solutions/offerings are users evaluating or comparing your offering to

Discover where your audience is spending time to broaden your targeting lists
Type a domain address in Market Research > Company Research > Website Analysis.

Click Audience > Audience Interests.

Click Compare to add up to four more sites.
The Avg. Cross-Browsing Behaviors table offers a visualization of the cross-visitation between each of the sites in the competitive set you have chosen. In the image below, you can see that 13% of users who visited foxnews.com also visited cnn.com on the same day.
Pro Tip
Hover over any cell in the table to see how the cross-visitation has changed compared to the previous period. This will help you identify the trend for users visiting a competitor's site.

Find out where your audiences are coming from and going to
Further down, you can see the full list of overlapping sites by Category, Global Rank, Relevance, Cross-Visitation percentage, and whether they use AdSense.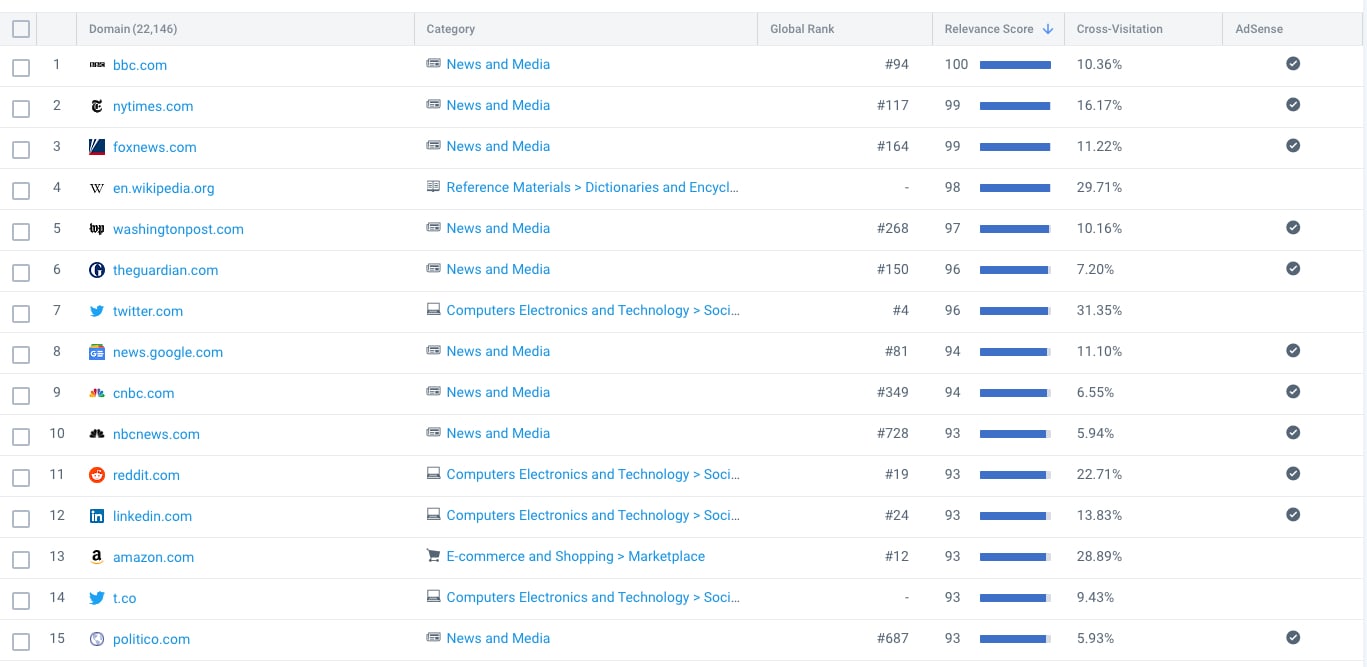 You can easily qualify the site by clicking on the ID icon on the left side of the domain address and immediately see its monthly visits and company info.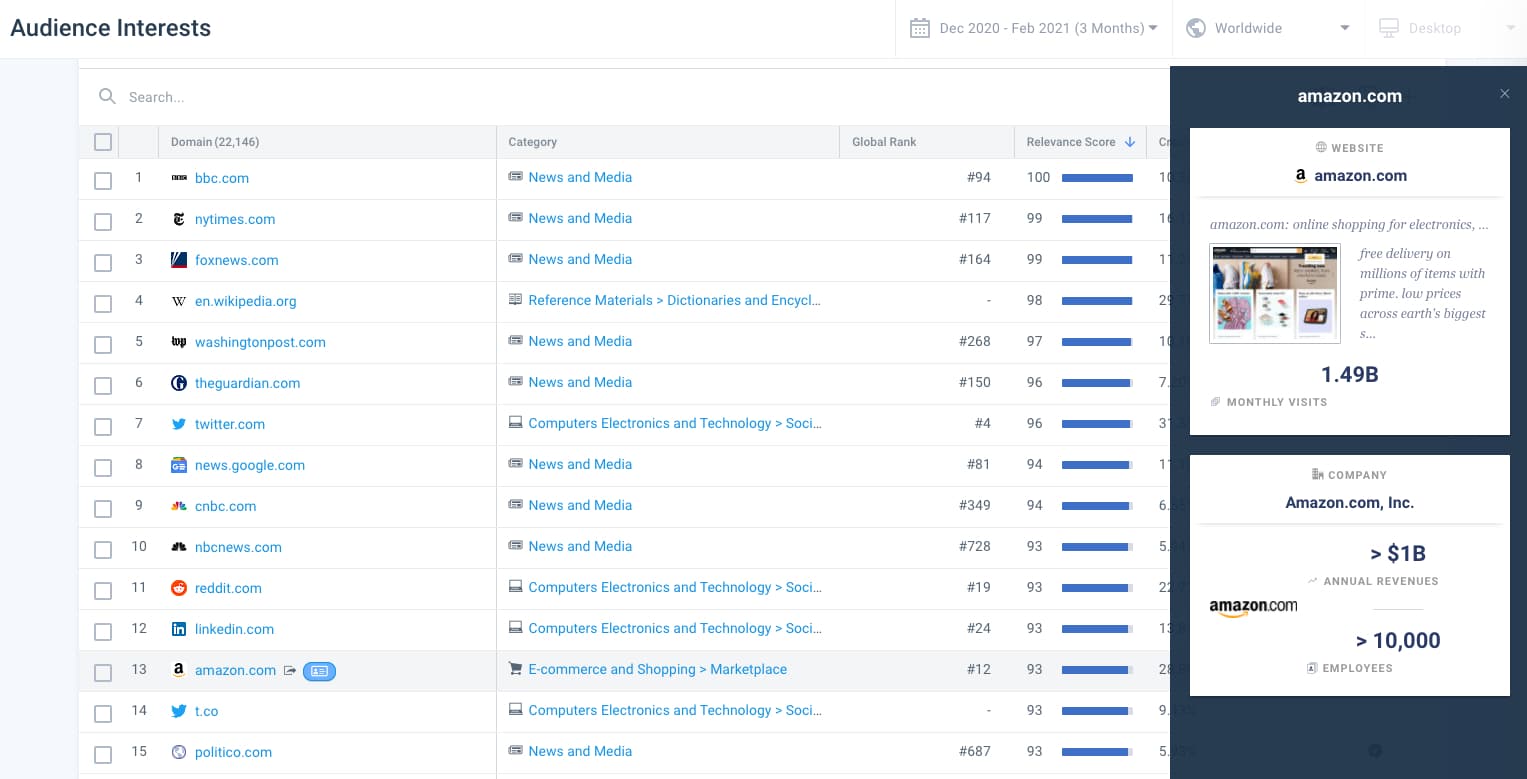 Filtering by the Most Relevant Categories for Your Business
Similarweb categorizes every website based on topic and functionality. Use the categories drop-down menu to find "out of the box" ideas to target new audiences.
You can filter the results by multiple categories to ensure that you focus on the most relevant categories for your business. These types of sites can be leveraged for generating content or affiliate partnerships as well as ad targeting.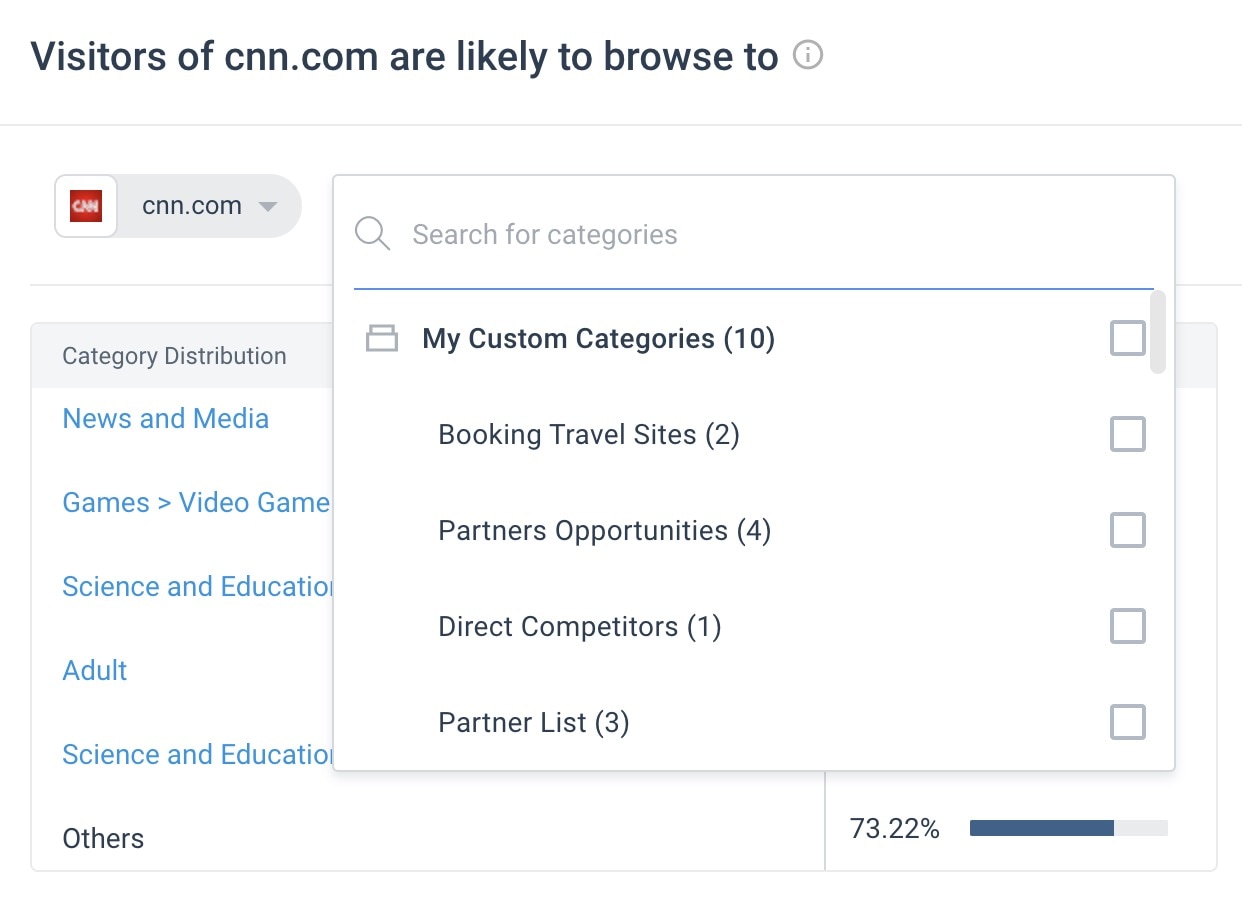 Pro Tip
You can create custom industries for further analysis or a list of partners or potential partners to monitor performance and optimize media buying or affiliate budgets.