Identify websites that are similar in content, audience, keywords, and referrals to discover your competitive landscape with Similar Sites.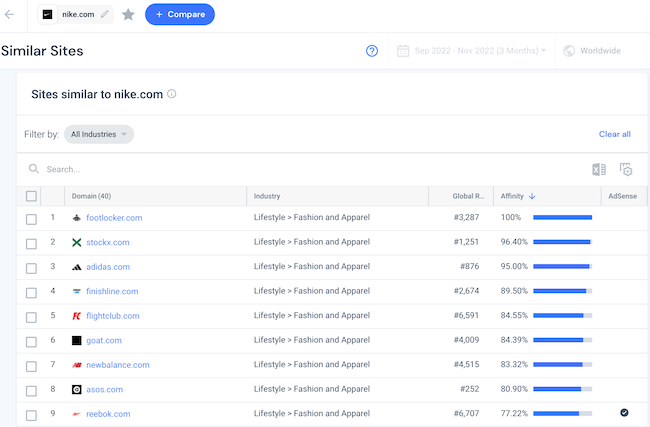 In order to build a successful digital marketing strategy to grow your market share, it's important to have an understanding of other players in your market. With Similar Sites, you'll uncover up to 40 domains that are similar to the analyzed site in content, audience, keywords, and referrals. Use these insights to identify new competitors in your market.
To discover similar sites for up to five domains, follow these steps:
Go to Website Analysis, enter a website, and go to Similar Sites.

Click +Compare to add up to 4 competitors.
Note: Similar Sites displays data for one site at a time in the table. To change the site analyzed, use the filter at the top of the table. You can also filter by Industry.

Key metrics & insights:
Note: The time frame and country filter on this page cannot be adjusted.