Given the fundamental differences in methodology, it is highly likely to see a variation in results when directly comparing Similarweb and Google search trend insights.
Similarweb's search trends pull heavily from our measured search volume data. This data leverages precise user search behavior to ensure data accuracy and freshness. In other words, our data is derived from actual user search behavior which we believe gives more accurate insights.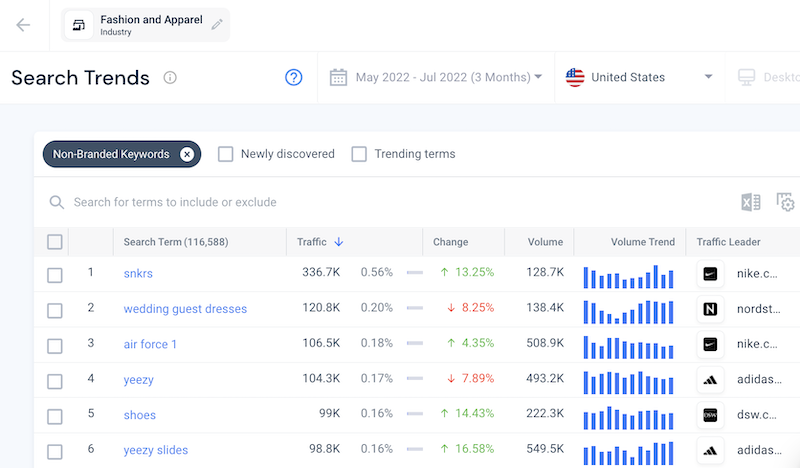 What are some reasons for variations in trend insights between Similarweb and Google?
Aside from fundamental differences in data methodology, you may find other reasons for variations between the two platforms.
Search filters: The search filters must be set the same in order to run a comparable report. Check the country, time frame, and device filter selections.

Keyword exact match: Similarweb shows data and insight for exact-match keywords. In other words, only keywords that are an exact match to the term(s) included in the user's query are included in the results.

For example, analyzing the term 'banana' vs. 'bananas' vs 'bannana' will produce different results. These will not be grouped together.

Conversely, Google results include variations of the user's search term, such as misspellings, singular and plural terms, and versions of the word in different languages.

Search by Terms / Search by Topics: Again, Similarweb's data represent an exact-match result. In order to provide the most precise and accurate insights, Similarweb does not group related terms and topics into the data.
Similarweb offers a variety of keyword discovery tools to support your keyword discovery and analysis.
Check out Similarweb's Keyword Opportunities tools now!