Benchmarking helps users analyze and overlay sales trends for multiple brands or categories in one dedicated place.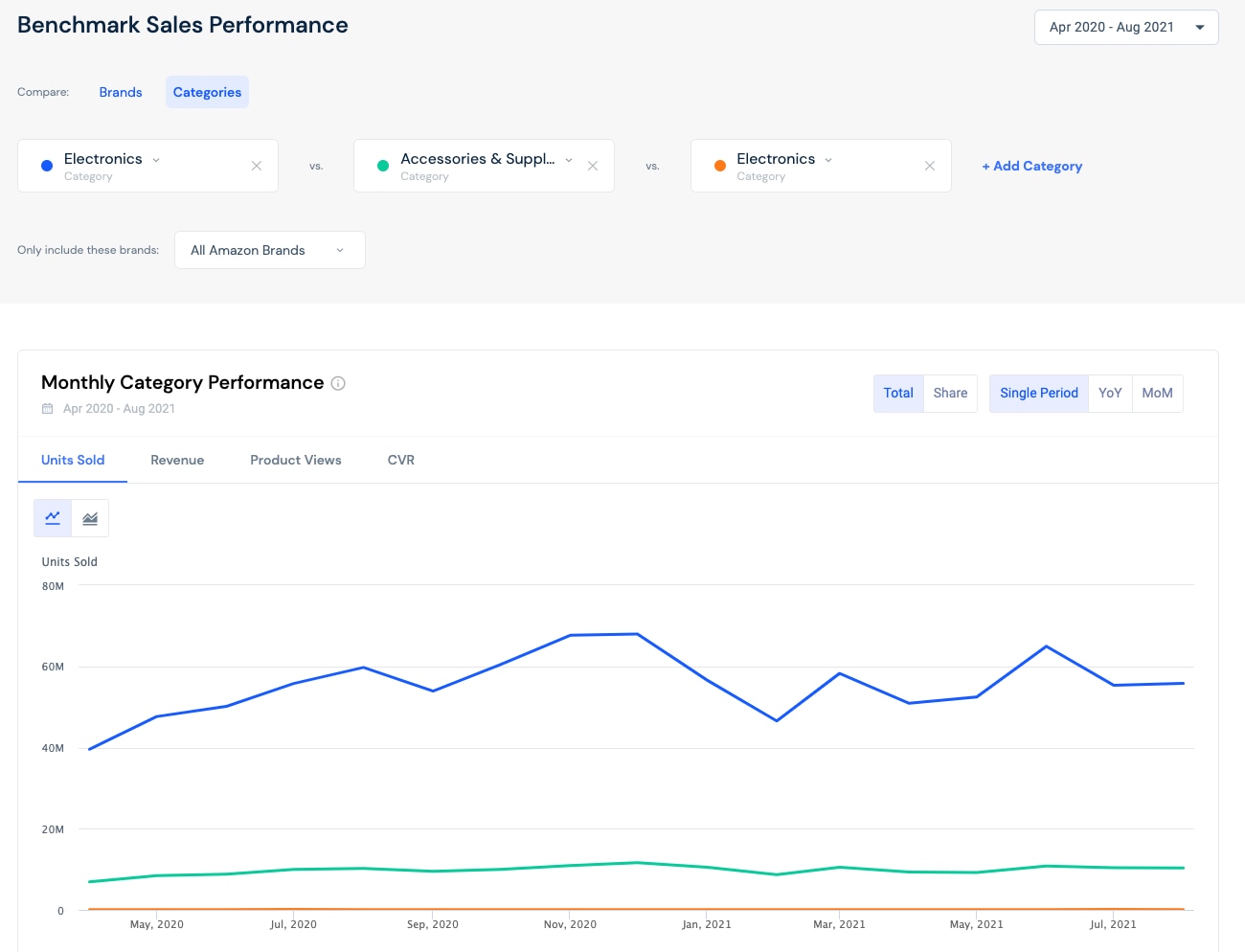 At the top of the page, click to compare brands or categories.

Select a brand/category and then add another brand/category to compare to.

Click +Add Brand/+Add Category to add up to 3 more brands/categories.
Note: You can filter to include All Amazon Mutual Brands or Amazon Renewed.
To compare new combinations of brands and categories:
At the top of the page, click Brand & Category Combinations.

Select a brand and category, and then compare to another brand and category.
Note: Click +Add to add up to for brand/category comparisons.
The Monthly Brand/Category Performance graph allows you to analyze brand/category performance over time.
Units Sold: Number of units sold by the selected brand, in the selected domain, and time frame

Revenue: Amount of revenue generated by the selected brand in the selected domain and time frame

Product Views: Number of unique product views for the selected domain, brand, and time frame. Multiple views of a specific product by a user within a 30-minute session are counted as one product view.

CVR: Conversion rate is calculated by dividing unique purchases by product views for the selected brand, domain, and time frame
Note: The default displays Total for a Single Period. You can also filter to show Share, and Year over Year (YoY), and Month over Month (MoM) data.