The Geography page enables you to see traffic to a site per country. You can identify the leading countries sending traffic to your competitors, and then adapt your competitive strategy in each market.

To view website traffic per country for up to five sites, follow these steps: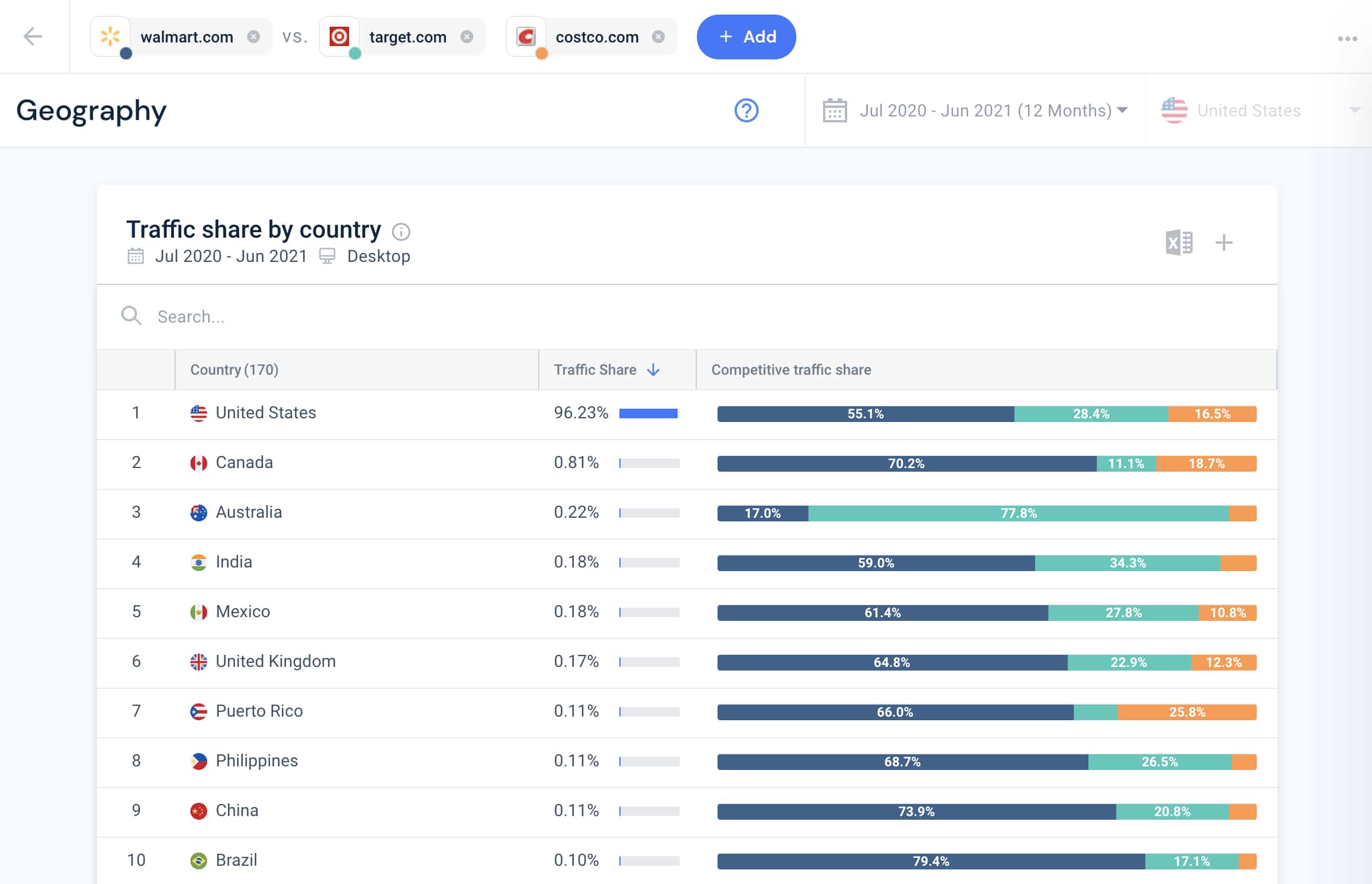 Key metrics & insights in the traffic share by country table:
Country: Geographic location that receives search traffic for the analyzed site.
Q: Can I view desktop and mobile web geography data?
A: Yes, you can view desktop, mobile web, and total traffic geography data.
Try it Here!
Website Analysis > Enter a website and go to Audience > Geography.