The Search Competitors tools (available as both: Organic Competitors and Paid Competitors) show you the websites most closely competing with the analyzed website for traffic.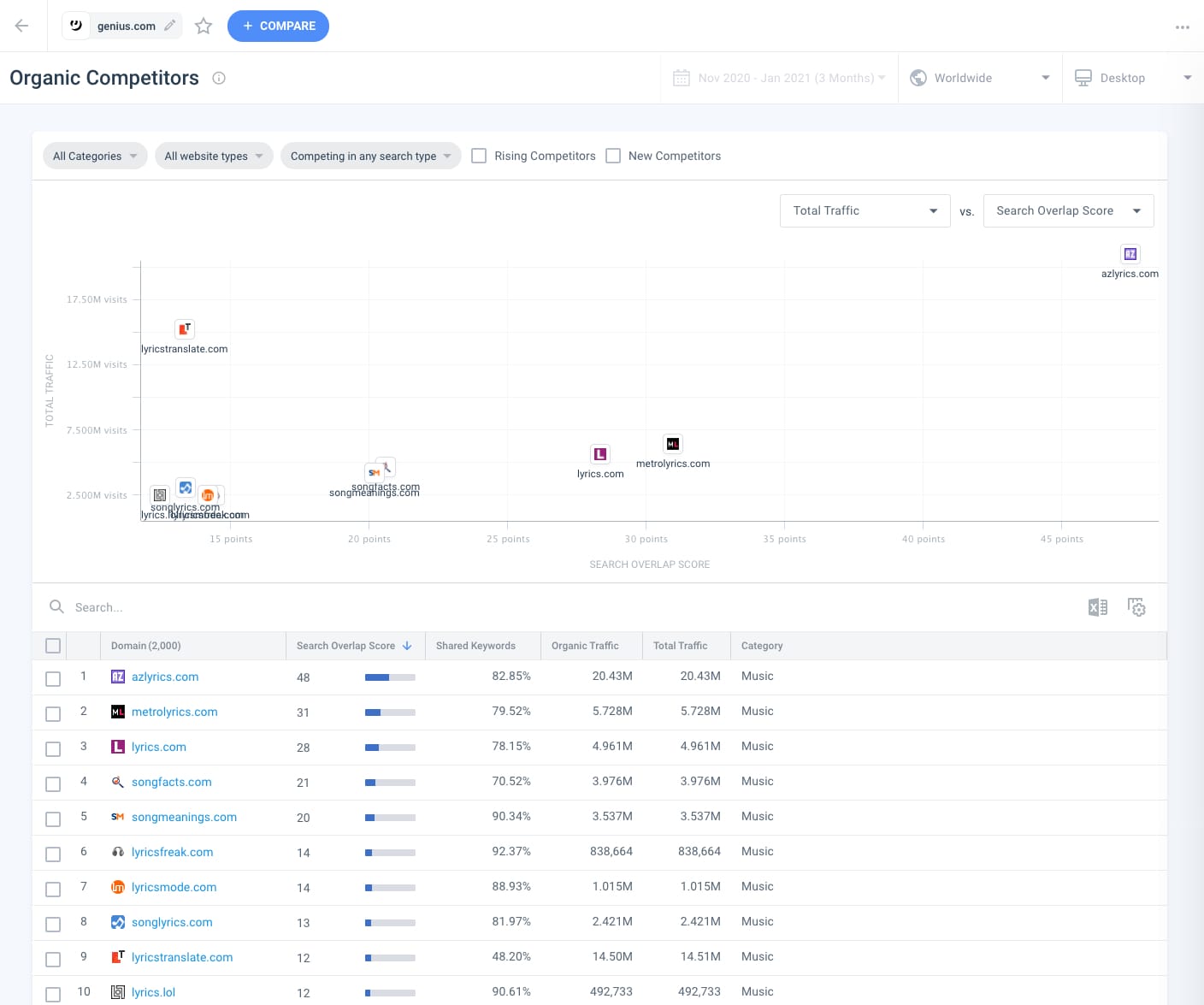 Uncover who you're competing against for traffic. The list of domains may be very different from your well-known business competitors, especially over a specific time period or geography. After you identify search competitors of interest, you can discover how to win traffic share from them using our other tools like the Keyword Gap Tool. The Search Overlap Score is also very handy, as it provides a 1-100 score of how much you're competing with a given domain for search traffic.
Within Competitive Analysis > Organic/Paid Competitors, you can view organic an paid traffic for up to five sites.
In the top chart, toggle the x- and y-axis, picking between all available options:
Total Traffic

Organic/Paid Traffic

Shared Keywords

Search Overlap Score
Use the below table to see more results.
Click the leftmost box to save domains of interest to a list.
Note: You can filter by Categories, Website Type, Competing in (search type), Rising Competitors, and New Competitors.
In the table, you can see: