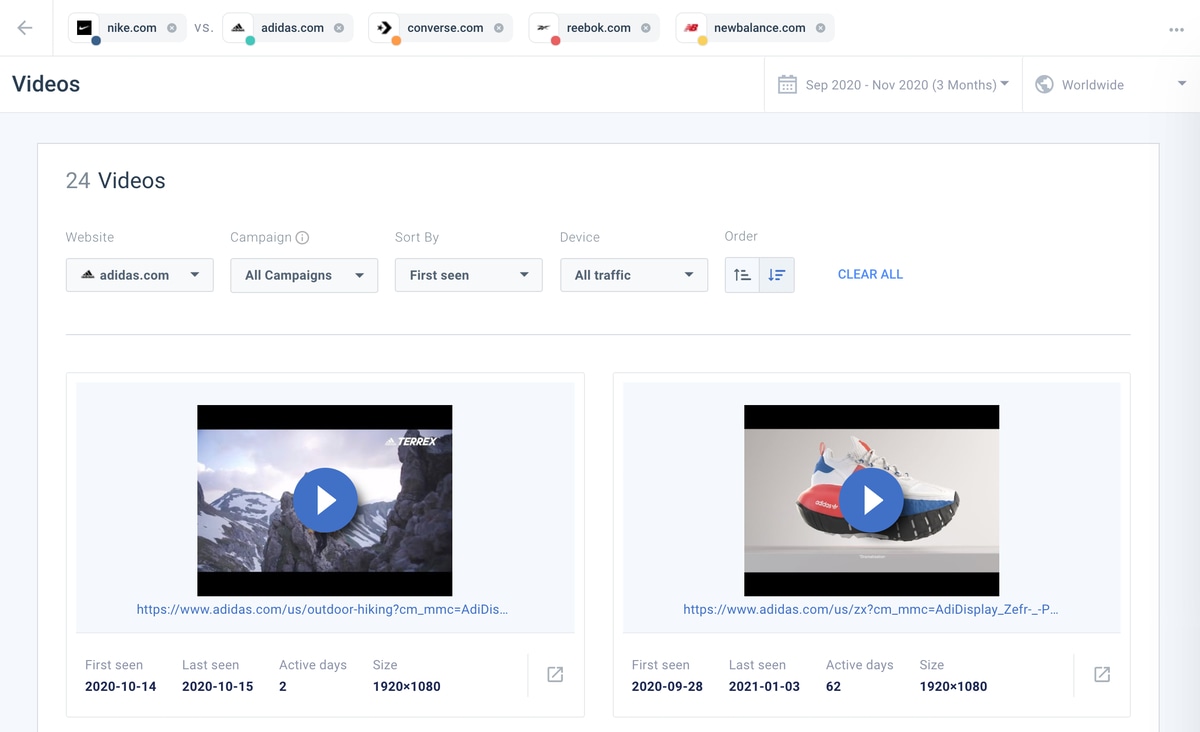 The Videos section shows video ads from a specific campaign and the landing page where it drives traffic to. This allows you to view the best-performing video ad campaigns in your competitive landscape.
Once all campaigns from a specific website are displayed, you can filter by:
Website: To enable this filter, click COMPARE and enter additional websites. The main website is displayed, and then you can filter to view competitor websites.

Campaign: The campaign name is the landing page title.

Note: If the campaign is no longer running, you may see an expired or blocked page name.

Sort by: You can sort by when the ad was first seen, last seen, or the active days, which is the total duration that the video ad is displayed.

Device: You can filter by all traffic, desktop, or mobile web. For example, you can segment the results and see video ads that were published only on mobile.

Order: You can filter by ascending or descending order.
To view a specific video:
Click play within the relevant thumbnail.

Note: To visit the landing page where the video drives traffic to, click the link or the icon in the bottom right of the thumbnail (if the campaign is no longer active, the link will expire).
Note: Similarweb tracks pre/mid/post-roll video ads on YouTube.com.