After determining which opportunities to pursue, use Sales Intelligence to improve conversions and win more deals with a consultative approach.
Leverage Similarweb data to engage with your prospects by providing them with additional value. If you are an AdTech company looking to win more deals or expand your offer with advertisers, these are different analyses you should leverage before every sales conversation with your prospect:
Notes:
Use in outbound emails to break through the noise.

Include in sales decks to position yourself as an expert.
Get started by choosing an advertiser you want to engage with, either in an email, a call or in-person meeting.
From the Sales Intelligence home page, type your prospect/customer's domain in the Search bar, and follow the instructions below.
Start by benchmarking your prospect against the industry and competitors. Benchmarking a website is an important step to understand the quality of the traffic and evaluate performance with the proper context. This analysis will allow your prospect to better understand growth potential, areas for improvement, and competitor strengths.
This will be an eye-opener for your prospects.
From the left menu, select Traffic and Engagement to understand and benchmark their reach, health, and performance.

Use the Compare button to add additional domains to the analysis and benchmark your prospect against them.
Understanding and using the data:
(1) Traffic share: understand which website has the biggest traffic share and identify potential threats. Use this to set the stage for your solution, by providing background on the competitive landscape.
For example, 6pm is closely competing with Saks OFF 5th.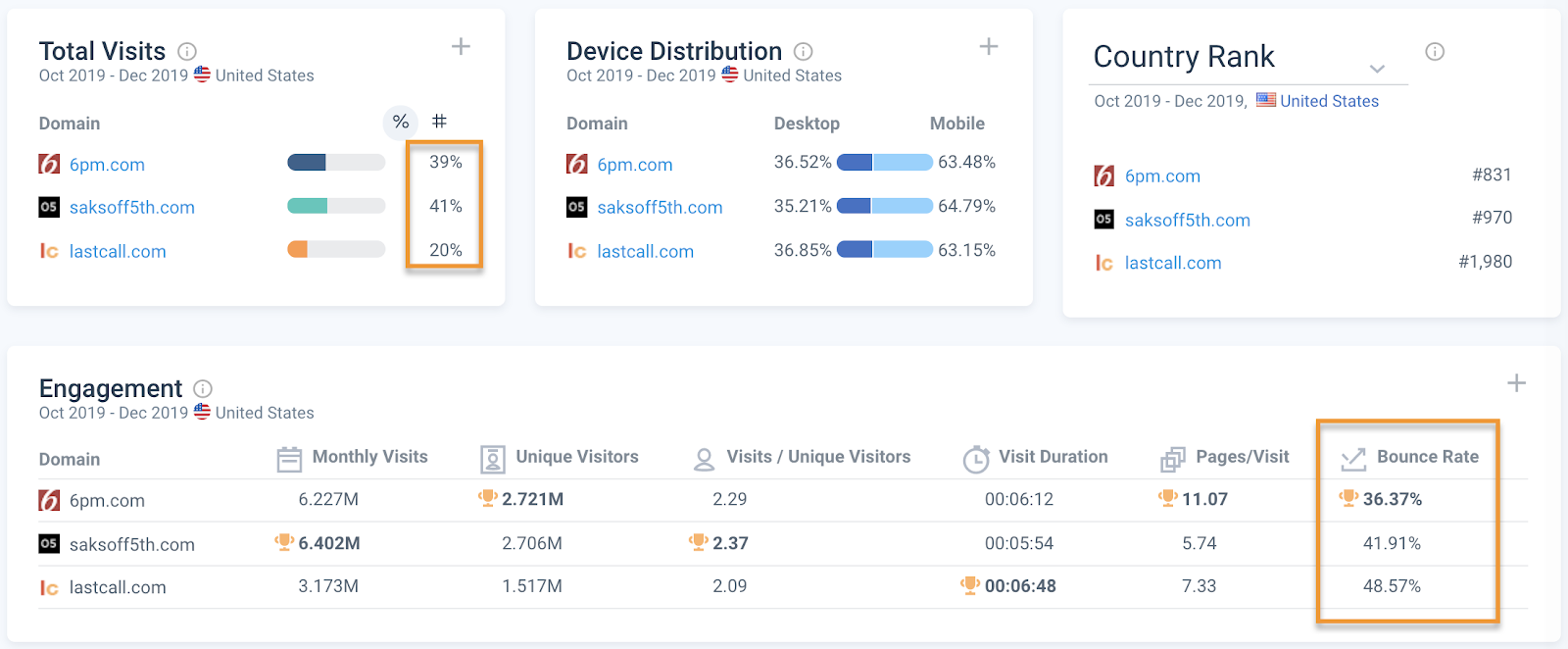 (2) Traffic trends: provide insights into competitors' traffic trends to emphasize the need to increase their marketing efforts.
Saks OFF 5th is experiencing growth in traffic, while 6pm is maintaining the same volume. Is it time for them to fight back and push for a new audience?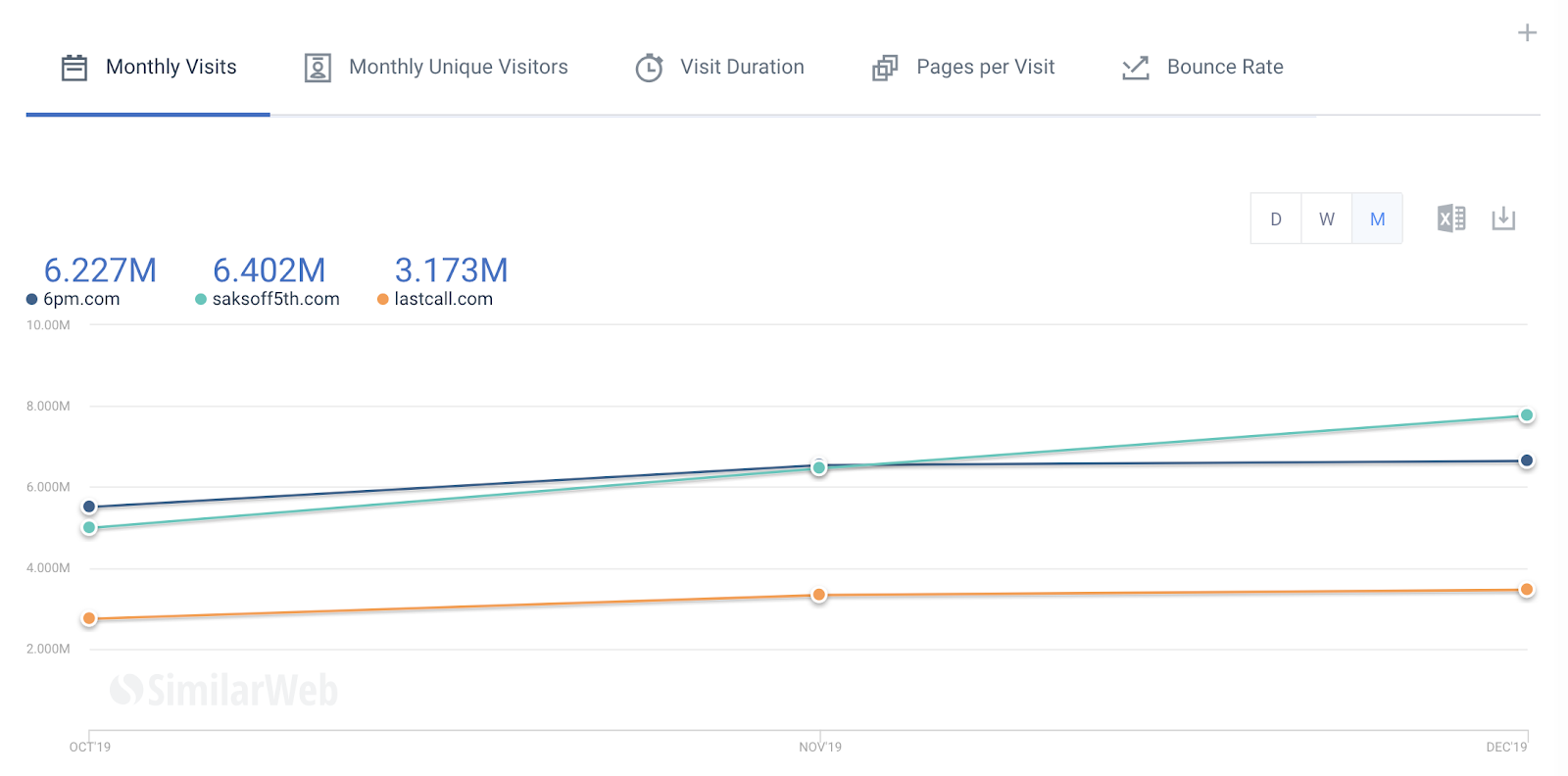 After you used performance to establish need, help your prospects understand the importance of certain channels by providing context as to what their competition is doing.
From the left menu, select Marketing Channels to understand and benchmark their marketing strategy.
Using the same example as before, Saks OFF 5th is grabbing a bigger market share thanks to Paid Search and Display efforts:

Note: Toggle between # and % to understand not only the total amount of visits from each channel but also the strategy behind their marketing efforts by evaluating the percentage of traffic generated by each channel.
You can leverage your knowledge of which technologies used on websites to approach your prospects.
To locate those technologies, use the toolbar at the left of the screen, and navigate to the Website Technologies section. Filter for Advertising technologies and scroll through the technologies embedded on-site.
Find out if your prospect is using a competing Ad Network or Ad technology, and if so which one. Knowing this will also give you the ability to tailor your pitch according to your strengths against that specific competitor.