Go to Research > Web Category Analysis

Select the category that your prospect falls in by clicking on the drop-down list titled "All Categories"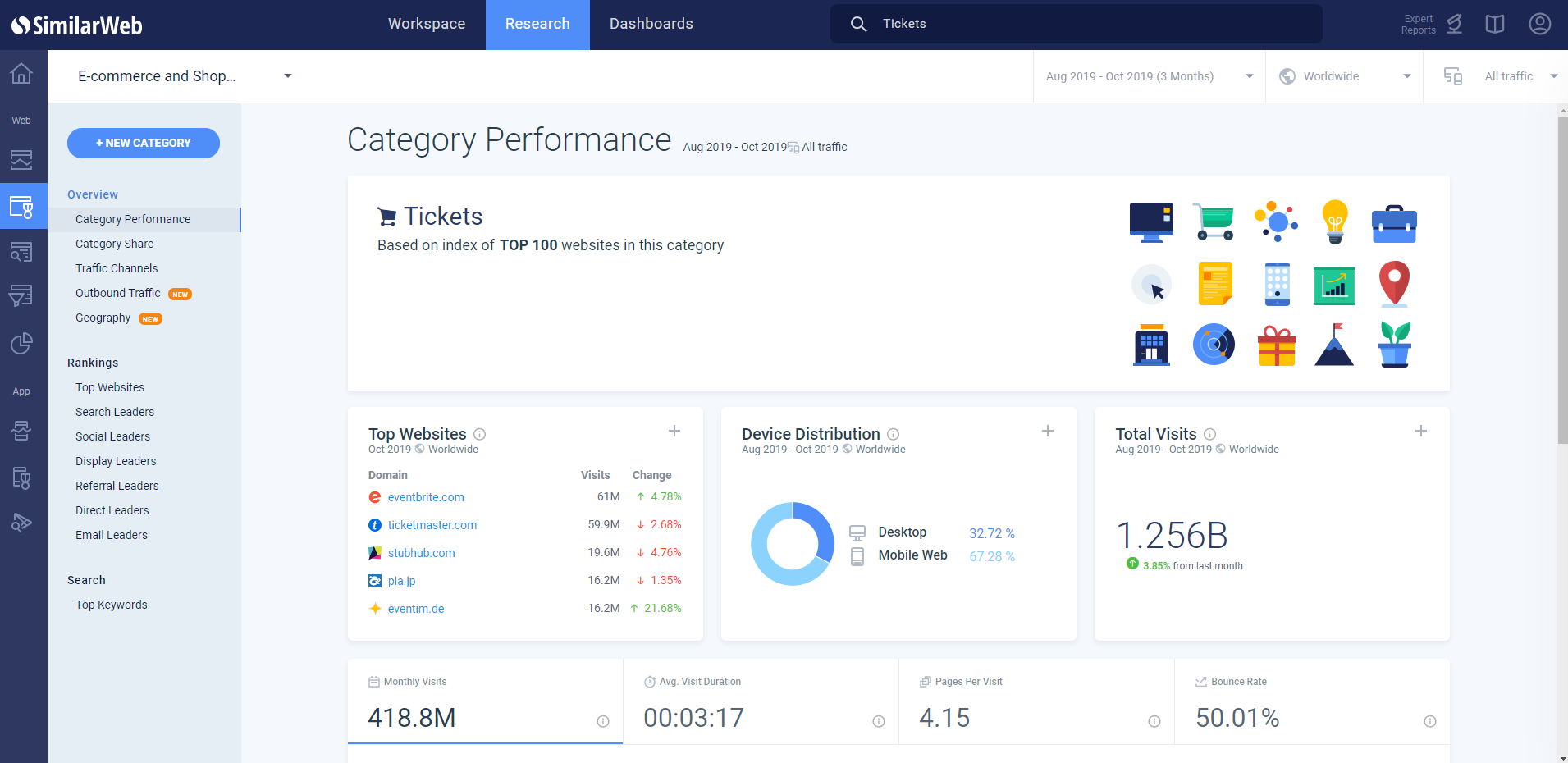 PRO TIP: If you discover that this predefined category is too broad, you can create a custom category. The custom category will help you track your prospect's and their competitors' performance.
Go to Top Websites to see who is leading in that category in terms of overall traffic.

PRO TIP: Go to "Rankings" where you will find the leaders for each marketing channel, in other words, the websites that gain the best quantity and quality of traffic from each channel
Go to Category Share to gain a visual representation of what your prospect's share of the market is.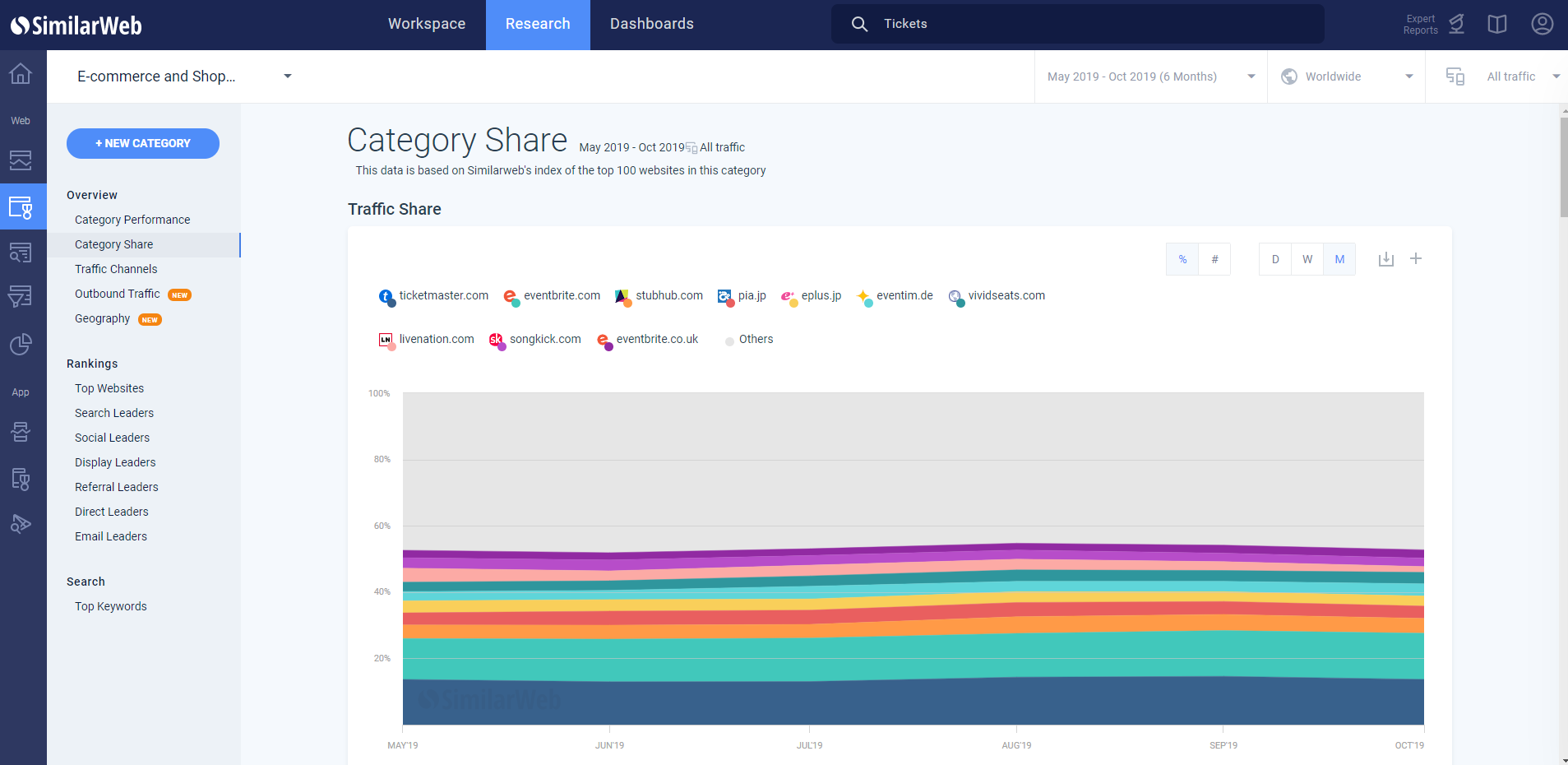 PRO TIP: Hover your mouse over the graph to understand whether your prospect or any of its competitors have grown or lost share of the market, and spot if there's any seasonality in your prospect's industry.
You can also uncover how fragmented or concentrated your prospect's industry is. Think: Is the traffic distributed among many players or is it concentrated to one or two players?
Use Top Keywords to understand consumer trends in terms of what products your prospect's target audience are interested in.

PRO TIP: Select the checkbox to exclude branded keywords and only see the more relevant keywords to your prospect