The first engagement metric for iOS offers Similarweb clients a view into any app's active user base. iOS represents ~52% of the US app market share.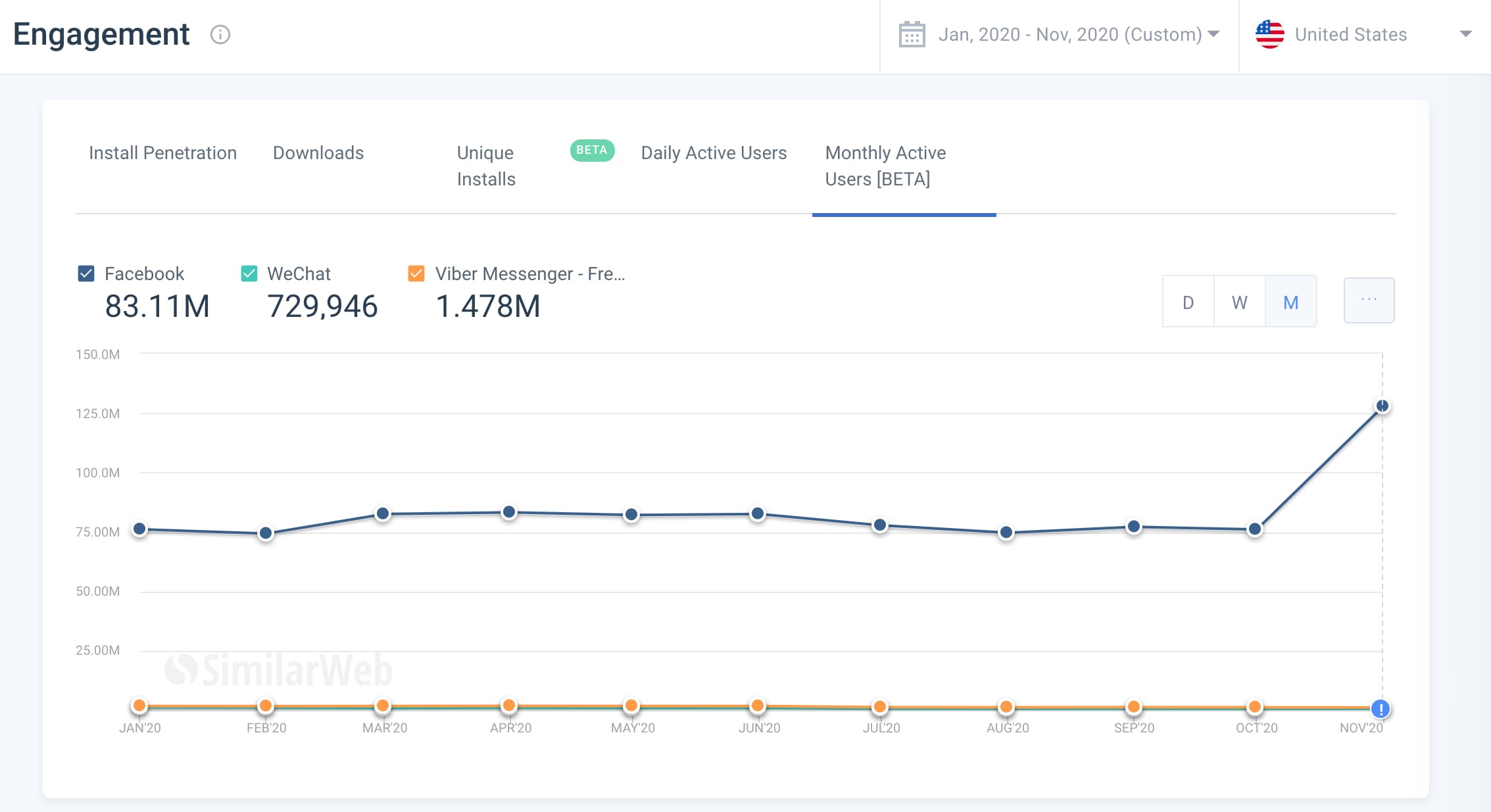 Together with our Android app data, this will enable you to gain a complete understanding of app performance and strength and compare engagement to publicly report KPIs - specifically for non-gaming apps (think travel, shopping, and ridesharing).
This metric is available in Excel and can be added along with the rest of the widget to a dashboard- and is also available via the API!
Note: We have data for 3.7K (and growing) iOS apps' monthly active users in the United States. Data will be available from December 2018 onwards.