Our best-in-class platform is taking it to the next level with our new, comprehensive Funnel Analysis functionality.
For the first time, our Funnel Analysis will pair SimilarWeb's industry leading traffic and channel acquisition data with conversion performance. This enables SimilarWeb customers to understand conversion performance for over 750 websites, Amazon categories, and lines of business, across 15 countries.
The addition of conversion brings four distinct features to SimilarWeb:
Customization of competitor sets
Customized competitor sets allow you to benchmark conversion performance against other best-in-class performers, including 24 months of historical data.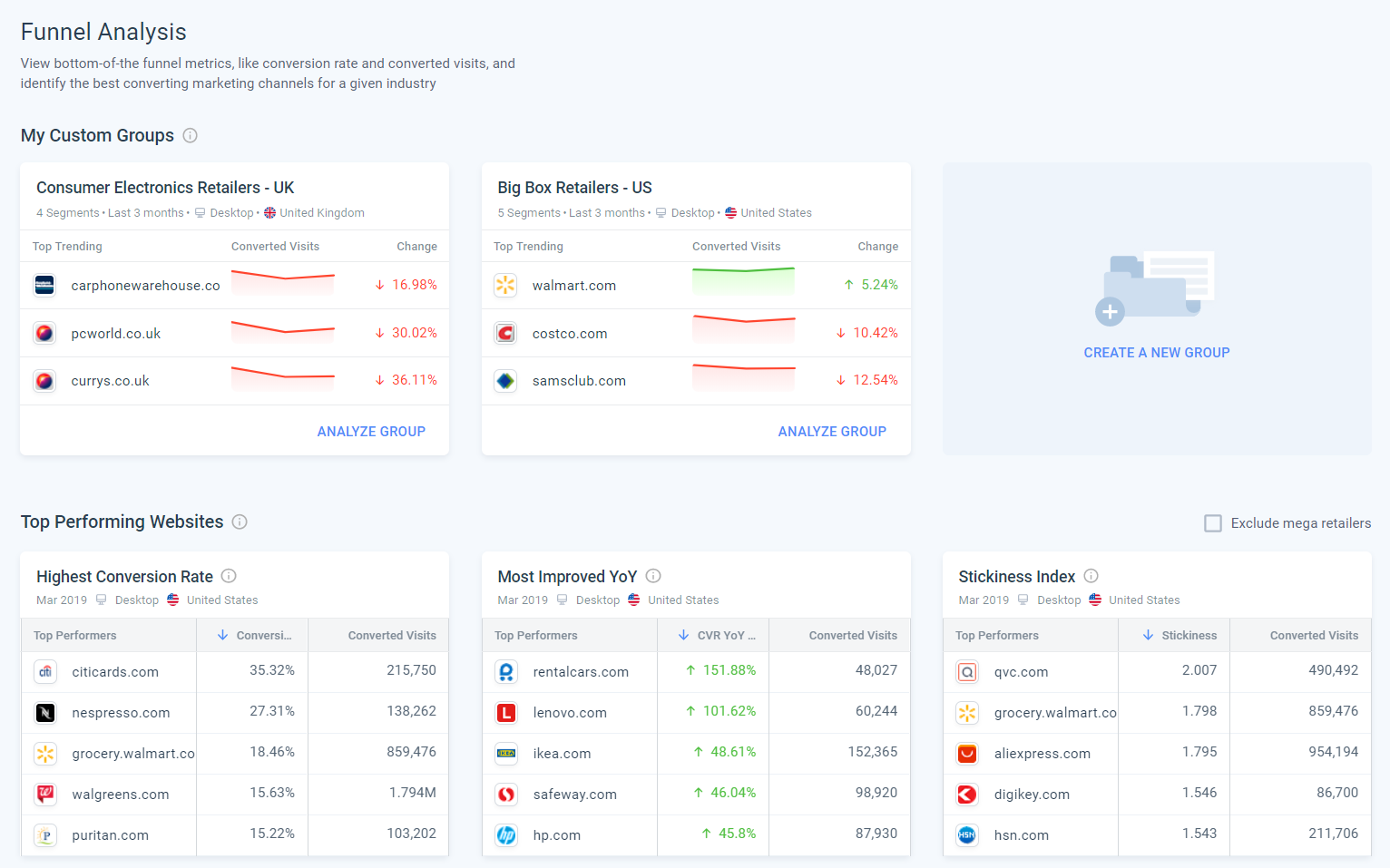 Identifying top marketing channels
You can now reveal some of the most effective and efficient digital marketing channels (e.g., organic search, display) that drive conversion.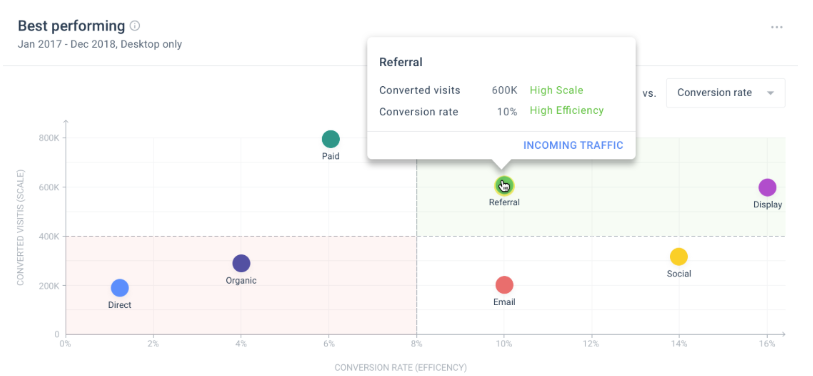 Benchmarking product categories
Benchmark Amazon product categories to learn relative size, growth rate, and acquisition strategies compared to other retailers and D2C brands.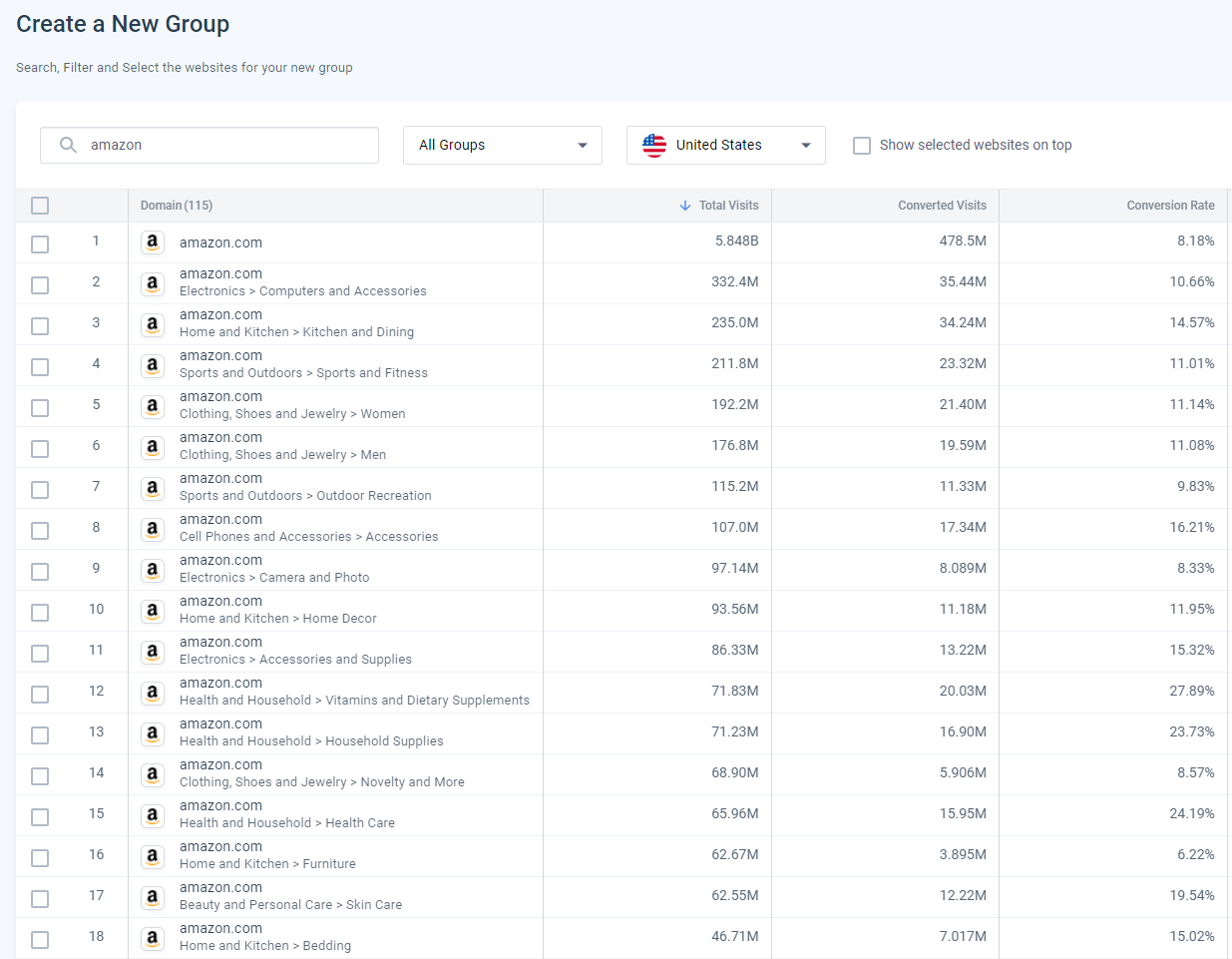 Evaluation of travel websites by lines of business (LOBs)
Compare key performance metrics, such as visits, conversion and channel conversion, of similar lines of business (e.g., flights) within OTAs, metasearch engines and travel suppliers.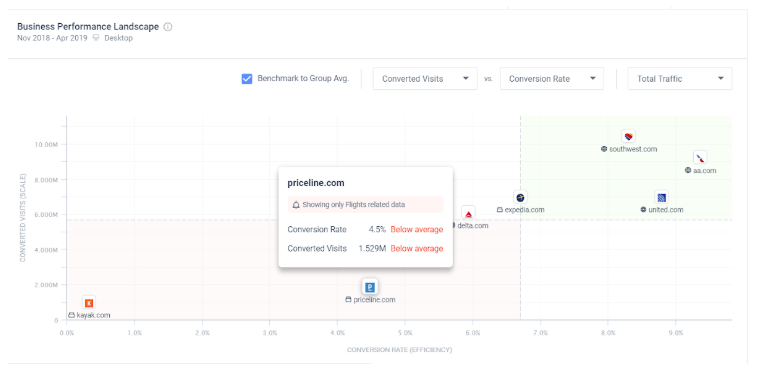 Read the following blog post to learn more about how to set up and optimize your conversion funnel.
For more information, contact your account manager or Support at support@similarweb.com.