In the Audience Interests page table, we've added two metrics that help you identify valuable websites that a target audience is visiting in addition to the website you're analyzing.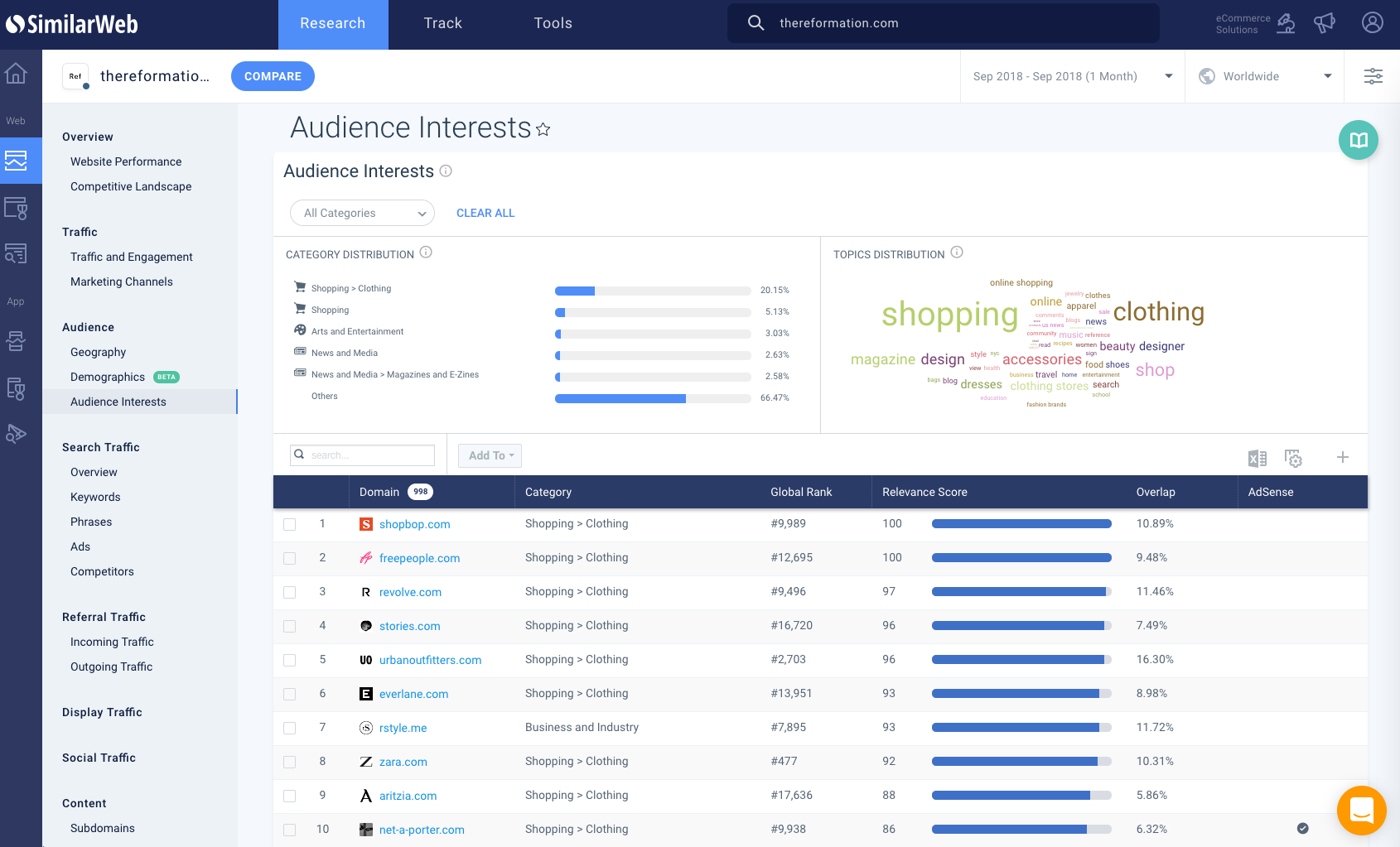 We express these insights through:
Overlap: The average percentage of users who visited both this website and the analyzed website on the same day.

"Average" is the aggregation of unique users that visited both websites that month, averaged per day. Overlap data goes as far back as December 2017.
 
Relevancy Score: indicates how relevant the website in the table is to the audience of the website analyzed, relative to the given region and time. A value of 100 represents the highest relevance for this audience.

Relevancy score data goes as far back as June 2017.