Use Website Demographics to gain valuable insights into the audiences visiting your website, your competitors' websites, and your industry.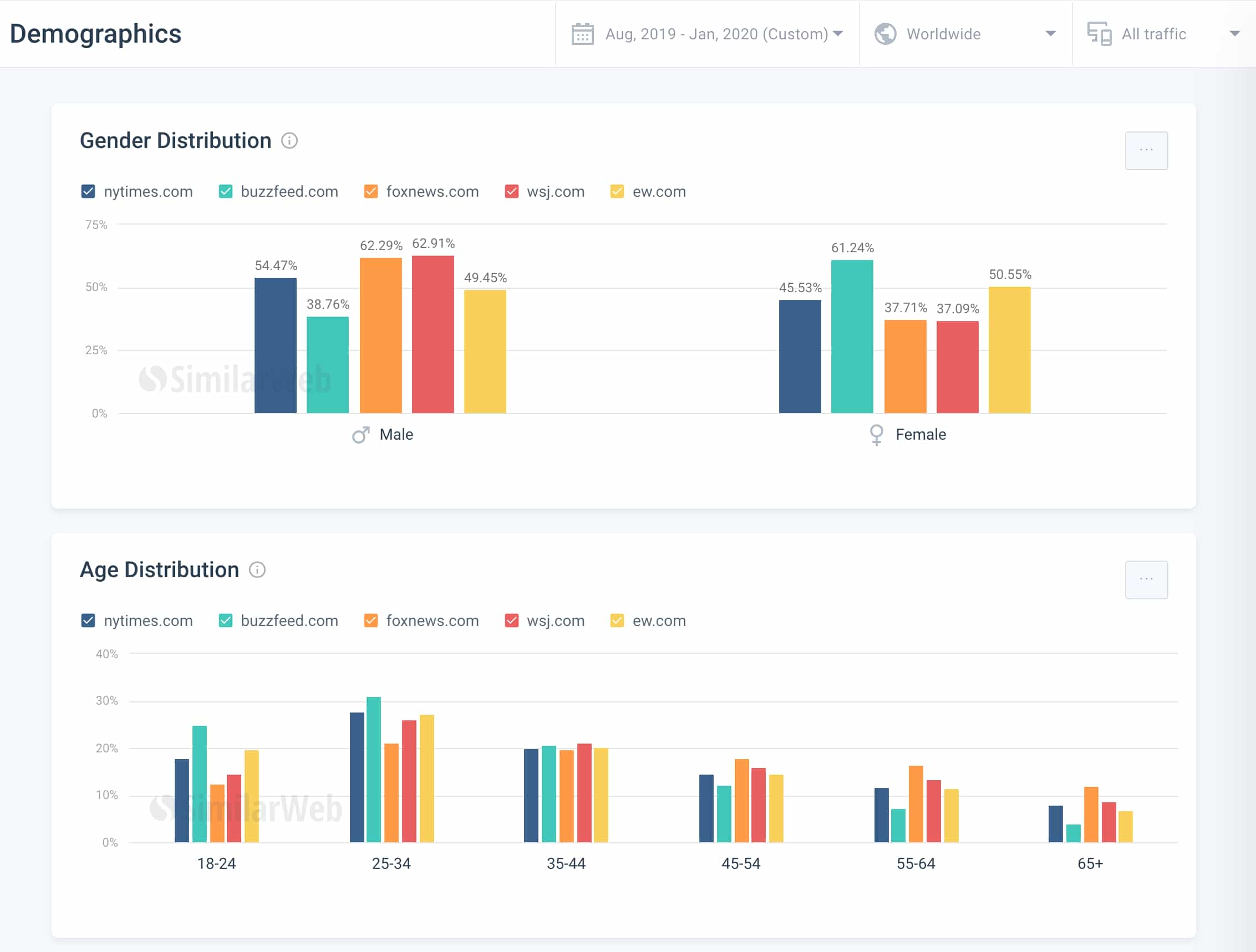 With website demographic data, such as gender, age, geographic location, and traffic type (desktop or mobile), you can:
Customize content to meet the needs and expectations of your visitors and prospects

Benchmark your audience against your competitors and your industry to understand your strengths and opportunities

Monitor your market share across demographic segments

Optimize user acquisition, partnerships, and brand awareness efforts towards your relevant audience with the right messaging and targeting
Similarweb offers demographic data for the traffic to a website domain(s) and the traffic to an industry.
To find the audience demographics for a website, go to Website Analysis and enter a domain.

To find the audience demographics for an industry, go to Web Industry Analysis and select an industry.

From the sidebar menu, select Demographics.

Use the filters in the upper right to select the timeframe, geographic region, and traffic source (desktop or mobile) for the analysis.
You can see:
Gender distribution: Breakdown by male and female visits in percentages

Age distribution: Breakdown by age - six groups, starting at age 18
In the table, you can see:
Note: The table view is only available in Research Intelligence > Industry Research > Web Industry Analysis > Audience > Demographics.
Try it out! You can find Demographics data for industries, websites: