This guide will help you to customize your Similarweb workflow so that you can access most relevant market intelligence insights for your business with these 4 ways:
Custom Categories

Keyword Analysis

Saved Analysis

Custom Dashboards
1. Stay on top of your own ecosystem (Custom Categories)
Custom categories allows you to create your own industry category so that you can track and analyze the brands or sites that are most relevant to your market.
You can create a custom category directly from the Industry Analysis module. Just like with the 250+ existing categories already available in the Industry Analysis module, you can see the top websites, traffic sources and leaders per source and the top keywords for the category you've created.
Here's how: Navigate to Industry Analysis from the main menu or homepage. Select the + New Category button to begin creating your own custom category. Enter/paste up to 100 domains of your choosing in the Create a New Category pop up.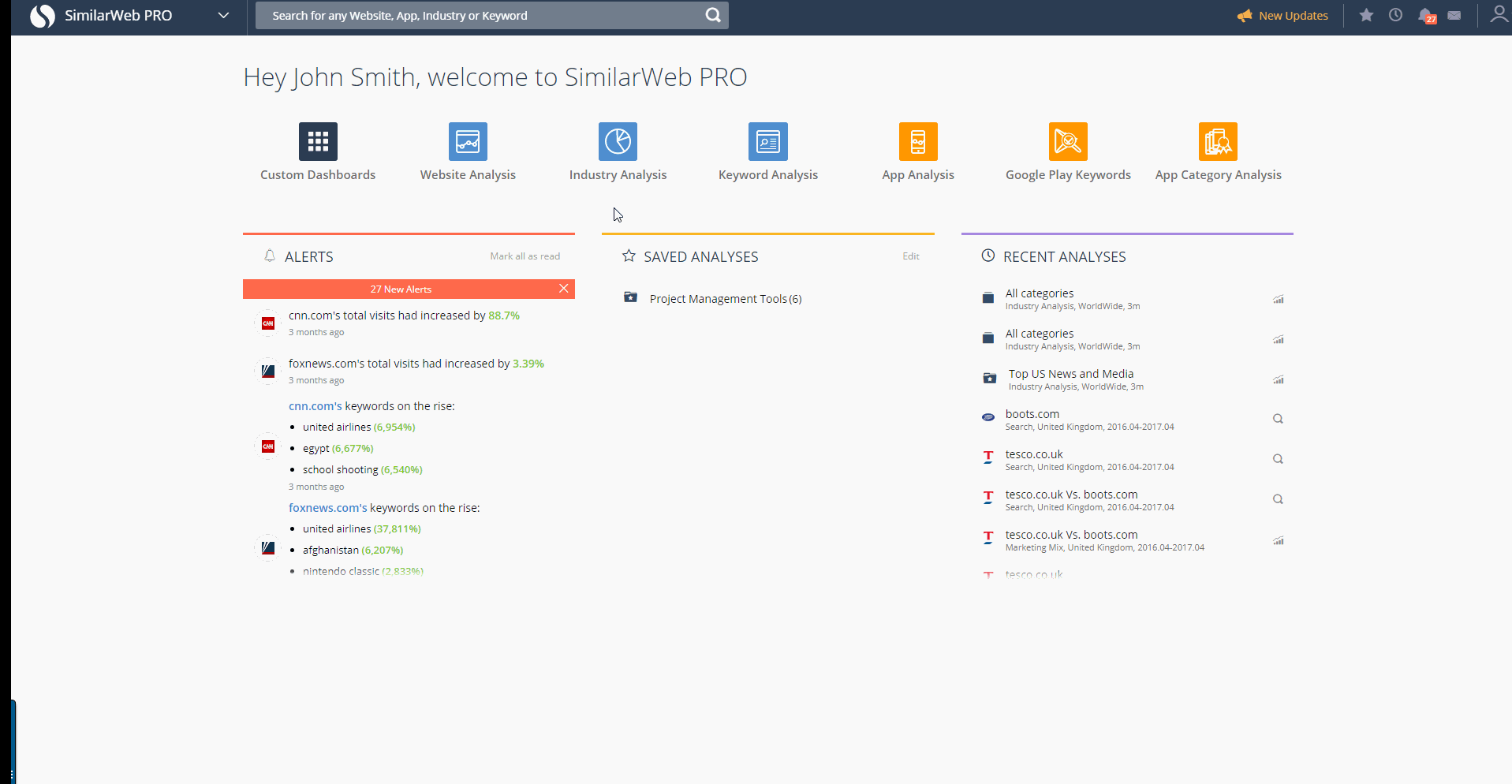 PRO Tip: From within Website Analysis > Audience Interests you can select the domains that you automatically want added to a Custom Category.
2. Track your most important keywords' share (Keyword Analysis)
You can easily track the market share of a keyword or a group of keywords using Keyword Analysis.
Here's how: Before we navigate to the Keyword Analysis module, let's first jump to Top Keywords in the Industry Analysis Section, where we can discover the top search terms driving traffic to the sites in our Custom Category (Top US News and Media).
Download this list to Excel to paste into your new Keyword Group where you can qualify and eliminate the keywords that are less relevant to your business.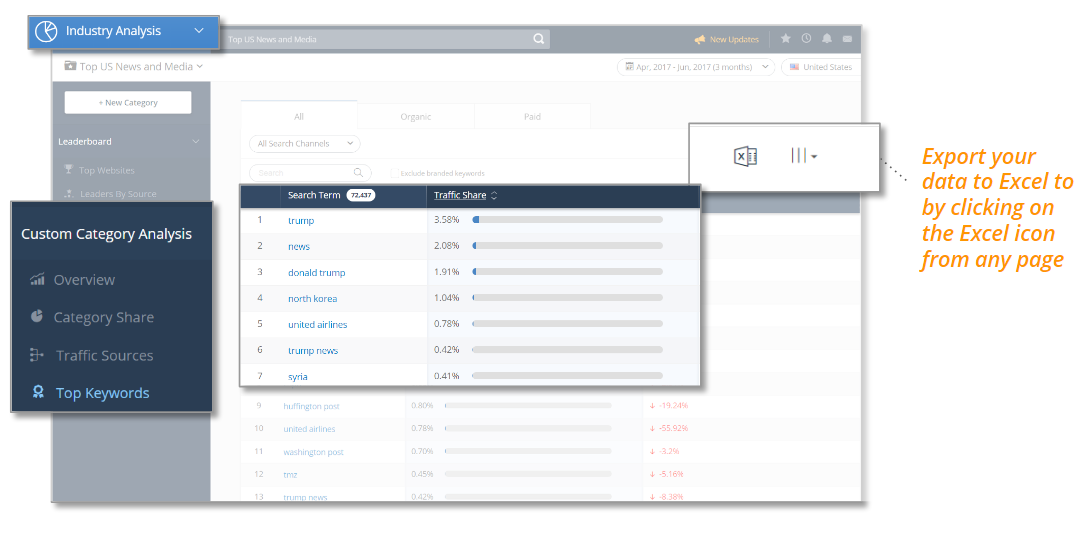 Now let's navigate to the Keyword Analysis module to create your new Keyword Group. Click on the + New Keyword Group within Keyword Analysis and enter or paste up to 200 keywords for your group.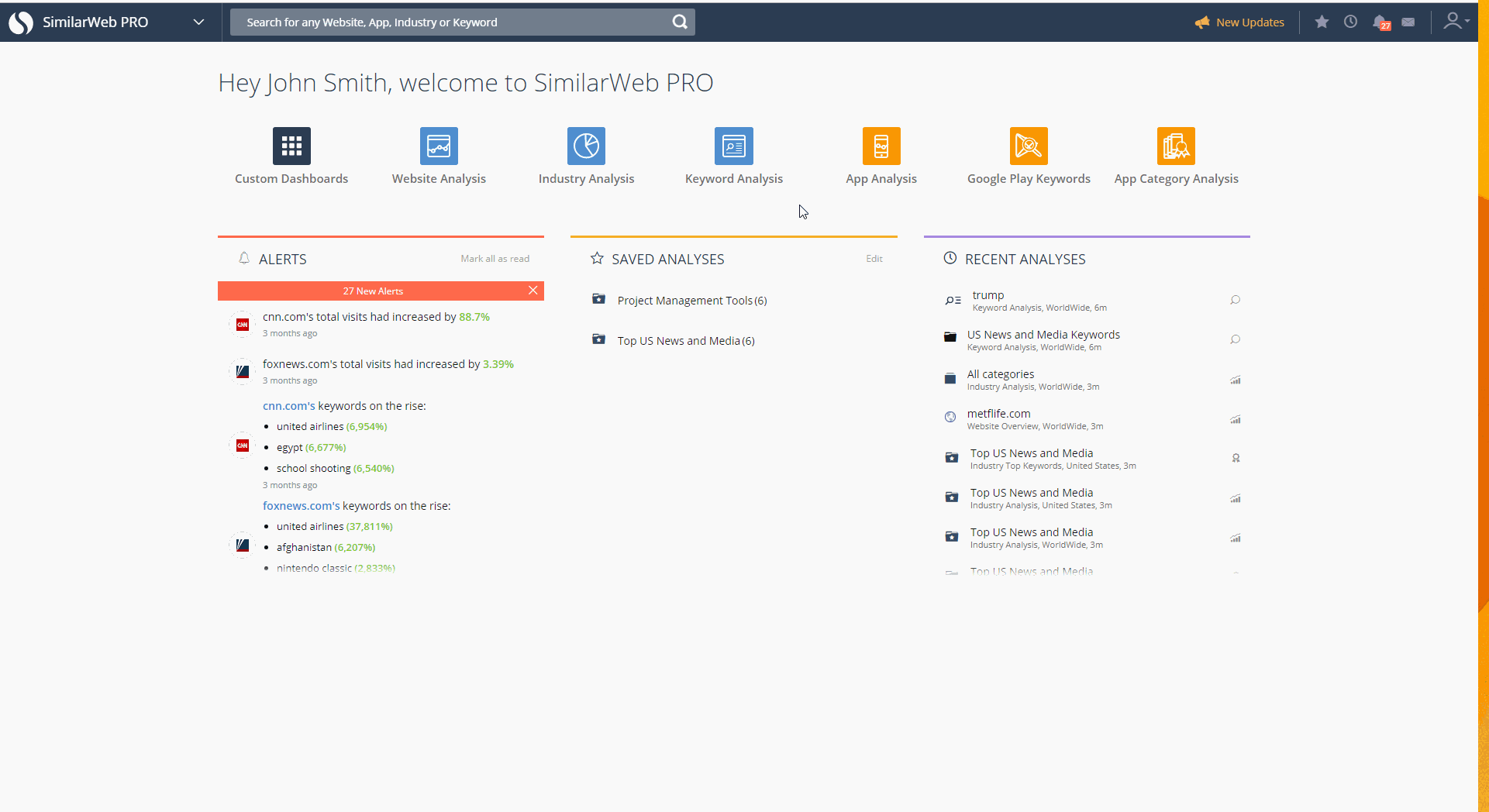 PRO Tip: Get a broader view on keyword share by setting your time frames to 12 months or more. Spot up to date trends changes by filtering your time frame to 28 days.
3. Get your insights on-demand (Saved Analysis)
Save and monitor your analysis to easily spot changes and spend more time optimizing your performance.
Here's how: You can save your analysis from any page in Similarweb PRO, by clicking the star icon next to any analysis you would like to access or receive email alerts.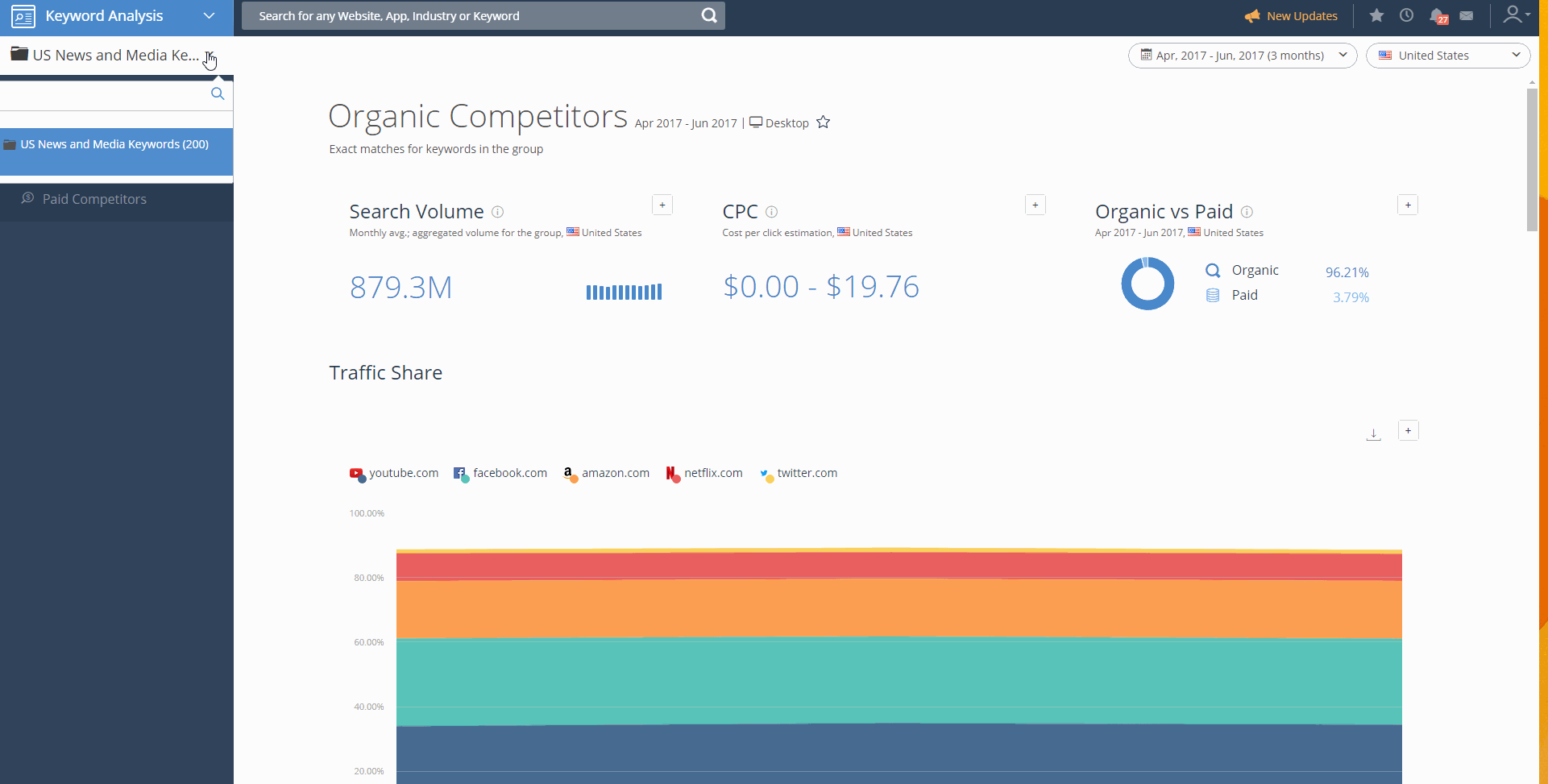 PRO Tip: Click on the star icon in the upper toolbar from anywhere in Similarweb PRO to access your saved analyses.
4. Get a custom view of your most important metrics (Custom Dashboards)
Custom Dashboards offers a quick and comprehensive overview of the market intelligence data that is most important to your business. Use custom dashboards to spot changes across any site, app, industry or keyword over time and get a better understanding of your business all in one place.
Here's how: Navigate to the Custom Dashboards module from the main menu or homepage. Click on the + Add New Dashboard and add your metric of choice. A simple drag and drop capability allows you to view a range of different metrics per device, country, time frame and more.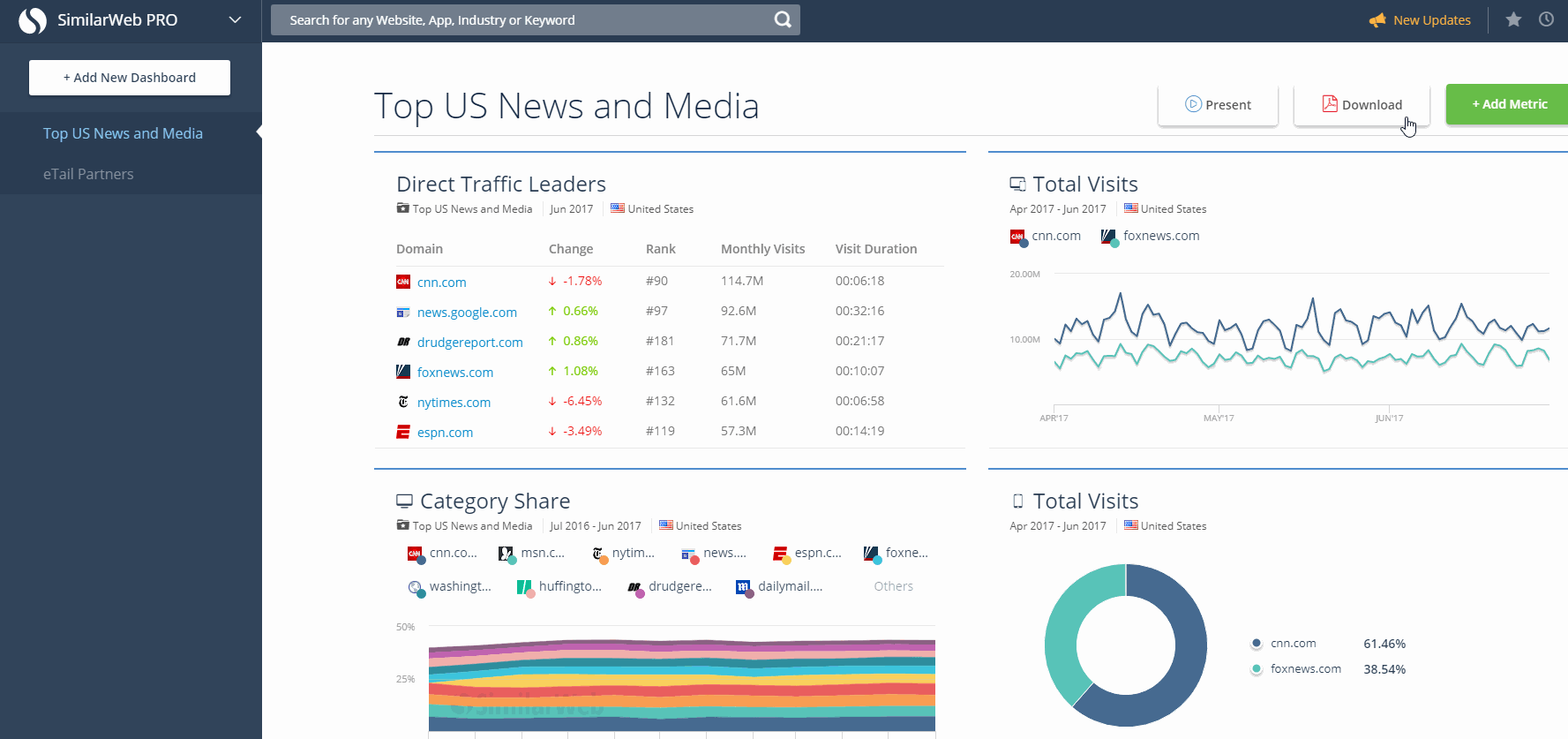 PRO Tip: Download your dashboard into a PDF so that you can easily share your analysis with your team and integrate Similarweb market intelligence insights into your workflow.